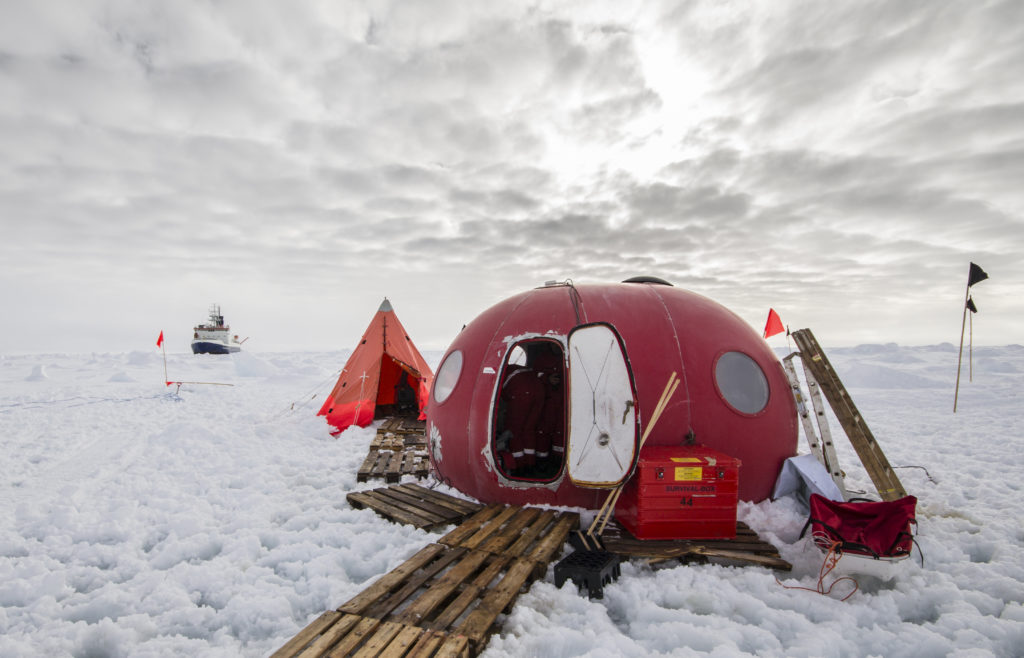 Think you have the right stuff to work in the world's most challenging workplace?
It may sound like an adventure, but the arduous conditions and isolation send most people packing.
More than 2000 people apply to CSIRO each year to work in Antarctica. But 60 per cent of the staff chosen by Australia's premier science research organisation opt not to go back after one mission.
Staff must contend with conditions that include isolation in darkness and extreme weather for three months of the year, followed by a further nine months of sub-zero temperatures. So how can an organisation tell which job candidate is best suited to work in extreme environments such as Antarctica or space?
"These types of assignments require not only the right people for the jobs but high levels of teamwork and resilience in extreme personal and environmental conditions," says Associate Professor Peter Holland, from Monash Business School's Department of Management.
With the University of Tasmania as partners, Associate Professor Holland has embarked on a new research project to help CSIRO reduce its turnover level at its Antarctica station. His team wants to determine the key factors that result in staff wanting to return to Antarctica.
Initial enthusiasm
More than 2000 applications are received each year by CSIRO to work at the base. Of these, 200 are assessed for 75 positions across scientific and trade roles. The roles can be for periods as short as three months, as well as six month and nine month stints.
"Yet 60 per cent of staff choose not to go on another mission, which is a huge cost to the organisation," says Associate Professor Holland, who specialises in human resources and extreme environments.
"We want to find out why so many people are eager to go to Antarctica but don't want to go back again."
As well as determining these key factors, Associate Professor Holland's team will work with CSIRO over a year in the recruitment process of new staff.
Associate Professor Holland has previously researched coal miners working 12 hour shifts and people working long shifts in call centres. But the outcomes of this study are likely to be useful in choosing the best people to work in extreme environments such as space, as well as developing appropriate human resources strategies to support this kind of work.
The right stuff
"What we are looking for are people with resilience, the ability to adapt to unpredictable situations, to work within a team and be able to deal with unexpected issues," he says. "In these environments if you get the team wrong, people could die."
In particular, it will investigate what gives people the resilience to want to do this type of work again from a human resources perspective.
Previous research has concentrated on the psychological impact of these jobs on the individuals instead of from a human resources perspective.
According to Associate Professor Holland, continuous darkness can impact on sleep patterns and mood. There is also an interesting technology element: it's no fun to see a Facebook feed filled with friends enjoying normal life while you battle cold, isolation and cramped conditions.
Human resources teams need to be involved across all stages of the process, from pre-departure to return and reintegration.
CSIRO already conducts an intensive assessment program over 24 hours to identify people with high emotional intelligence that will be able to cope with these environments. They look for people who understand their impact on others and have the ability to work in close-knit groups.
To do this, the organisation carries out psychometric testing and teamwork exercises under the supervision of psychologists.
Those heading to Antarctica are then trained across a diverse range of skills including operating in small boats and firefighting. Four tradespeople are also trained at a hospital in Hobart to assist the expedition doctor if needed.
"However, with the high levels of turnover, we still think we can do more to help," says Associate Professor Holland.
Peter Holland was Associate Professor at Monash Business School until 2018.