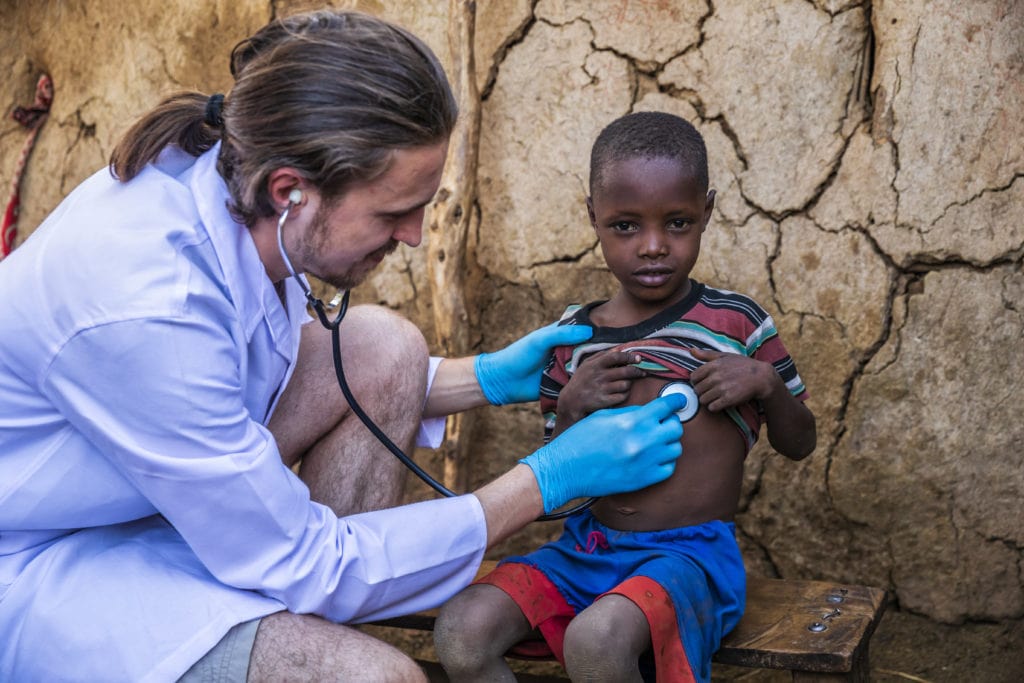 People donating to charities are not looking for complex financial information to make their decision.
Non-profit organisations are a vital part of the community, delivering a wide range of social services in the areas of community services, schools, disability, performing arts and hospitals.
To do this, non-profit organisations raise substantial amounts of funding from individual donors. When the COVID-19 pandemic it, this made a big dent in their efforts to raise funds.
The Centre for Social Impact and not-for-profit organisation Social Venture Australia forecasts a massive revenue drop of more than 20 per cent this year with more than 200,000 job losses in the charity sector.
A new study from Monash Business School examines what kind of accounting information individual donors use when making non-profit donation decisions. This may help charities understand what information is vital for donors and what is not required.
Professor Matthew Hall from the Department of Accounting says the research shows how rather than requiring complex financial accounts, individual donors prefer financial information on specific types of expenditures, along with narratives, stories and photos about the activities and impact of charitable work.
How donors decide
The study looked at what individual donors actually do with the accounting information produced by non-profit organisations and how they use that to make donation decisions.
Alongside Monash Business School co-authors Wen Shi He and Richard Pucci, they conducted 35 interviews with individual donors, finding that they are focused primarily on identifying 'worthy' non-profit organisations rather than acting like investors in seeking out those organisations that are most efficient.
"Individual donors are not like investors who intentionally search for information to inform their economic decision about the most efficient and effective use of their funds," Professor Hall says.
"Our findings reveal a more nuanced and complex view of individual donor behaviour, where non-economic motivations and personal values, rather than economics or efficiency, dominate donor thinking."
The impact of spending on administration or fundraising is not always a negative for donors. For example, increases in the percentage of funds spent on administrative costs do not necessarily deter donors from donating.
"To make informed assessments, what individual donors want is disclosures about the specific items of expenditure that make up administration and fundraising costs, rather than just an overall percentage figure," Professor Hall explains.
"What shapes their donation decisions is not the efficiency of spending per se, but donors' assessment of whether the overall level of spending and the specific items that make up such spending, is consistent with the reasons donors give in the first place – to help people in need. So some spending on IT or fundraising is ok as long as donors can see a clear link between this spending and its beneficial impact on people."
Donors donate to causes that align with their experience
According to Professor Hall, the reason most donors have an enduring interest in reading narratives, seeing photos and hearing stories is to feel reassured that their contributions are being used to help people in need.
This is why they value highly concrete information regarding specific types of expenditure over and above aggregate percentages of administrative spending.
But not all donors are alike – they have different experiences with charities and different values.
"What this means is that what an individual donor believes is appropriate spending is linked to who the donor is, their life experience (such as their occupation or education), and their prior experience with non-profit organisations (such as whether they have experienced prior misuse of donated funds)," Professor Hall says.
"Understanding how individual donors use accounting information to interpret charitable spending and its impact on donations require knowledge of the characteristics and prior experiences of donors themselves."
Misuse of funds
The study also extends research on how donors interpret and react to the potential misuse of charitable donations.
As donors tend to trust their chosen non-profit organisations at the outset, they are particularly vulnerable to controversies, such as evidence about the potential misuse of funds.
"Many of the interviewees associate non-profit organisation scandals with warning signals such as 'red flags' and 'alarm bells' because this alerts them to the fact that their donated money might not be being used as they had believed it would," Professor Hall says
"The study highlighted any information indicating that donations are being seen to be wasteful (on extravagant fundraising dinners or paying a large salary to the CEO or over-the-top office or IT equipment) can lead them to feel a sense of discomfort about the use of their donated funds."
Importantly, donors do not indicate a concern that such spending in and of itself is inefficient – donors react strongly because such spending goes against the targeting of their donation for specific charitable purposes.
"Many of the interviewees associate non-profit organisation scandals with warning signals such as 'red flags' and 'alarm bells' because this alerts them to the fact that their donated money might not be being used as they had believed it would."
Detailed financial disclosures can play a role in reassuring donors, particularly disclosures showing precisely how their money has been spent (a detailed breakdown of administrative costs), and/or explanations showing how spending will result in an improved outcome for beneficiaries (how improved IT systems can help raise more funds or deliver aid more effectively).
As donors cannot generally intervene directly in the spending of non-profit organisations, such disclosures can play an important role in helping them to regulate whether their donations are being used in ways consistent with their reasons for giving money.
Implications for non-profits
Professor Hall notes that the findings also have implications for non-profit organisations, particularly those that rely extensively on funds from individual donors.
"In their public disclosures, many non-profit organisations highlight the proportion of funds spent on administration, for example, through graphics or pie charts," he says.
Whilst these disclosures are somewhat helpful, having additional information on specific expenditures is more likely to help donors make more informed assessments about the value of potentially controversial spending. This could help to counteract the prevailing view that higher costs exert a negative influence on the ability of a non-profit organisation to raise funds.
"Since the findings of the study indicate that narratives, stories and photos are of particular importance to donors, future research could further develop these insights to investigate the impact of including such disclosures particularly whether and how they are viewed as beneficial or potentially manipulative," Professor Hall says.