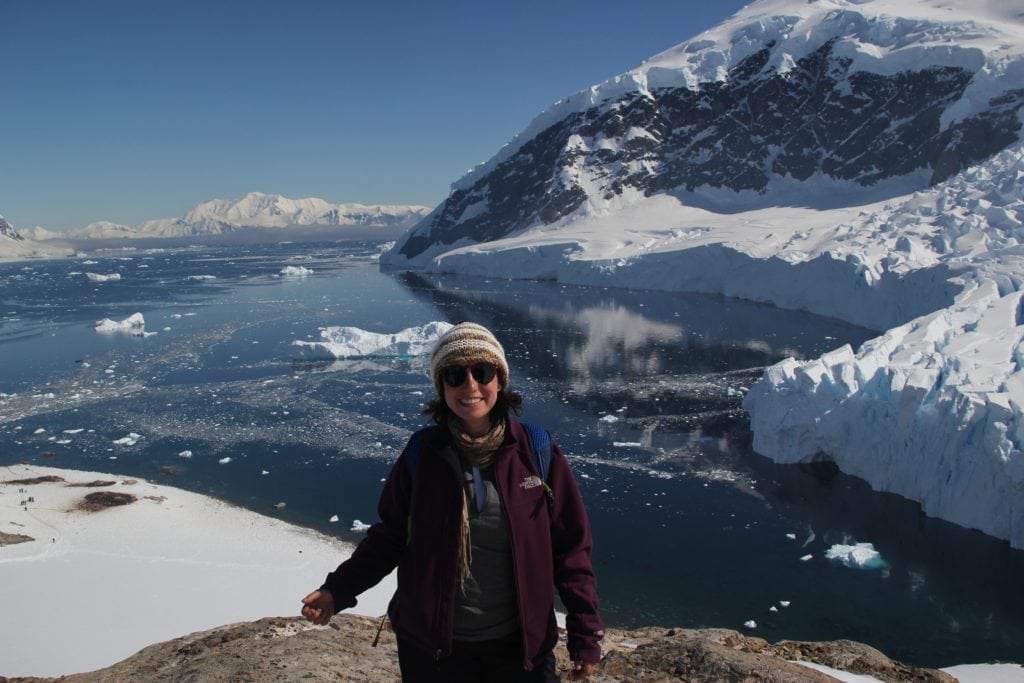 Good data analysis is all about finding the real adventure in the numbers, says Dr Patricia Menéndez.
Growing up as a young girl in Spain, Dr Patricia Menéndez loved mathematics. She found joy in solving problems.
Now as a statistician at Monash Business School's Department of Econometrics and Business Statistics, she has enjoyed a broad and varied career in a job that was not that popular when she was younger.
But it's an area that is now crying out for people with a 'particular set of skills'.
The massive explosion in data collection that we have seen in the last decade has the potential to be a gold mine for business and a critical tool for policymakers.
Yet it is impossible to leverage the information hidden in an enormous data set unless there are people with the skills to unlock the 'story' the data tells.
"Evidence-based policies and decision making are crucial and highly dependent on data collection and data analyses," Dr Menéndez says.
"Well-trained statisticians, data scientists, and business analytics professionals are a necessity. However, are quantitative skills the only expertise that these professionals need to perform their jobs?"
Looking at changes in climate
Dr Menéndez started her career at ETH Zurich in Switzerland with a PhD that modelled pollen fossils and changes in temperature in the distant past, the last 20,000 years.
"Each tree taxon produces a distinct pollen grain and those particles become part of the natural archives that allow us to reconstruct changes in vegetation over large time spans as well as to understand how forest composition changes over time," she says.
As a statistician, Dr Menéndez developed smoothing methods to study the time series of pollen fossils, which needed careful consideration due to the irregularity nature of the data and the changes in the underlying generating processes over such long time period.
By drawing on her academic and industry experience, Dr Menéndez wants to help the next generation develop a fiery passion for studying problems using statistics, computational methods and business analytics tools to decode the information encrypted in the data and finding the solutions for the many and varied questions we are confronted within just about every area of life.
Her next project was with Wageningen University in the Netherlands looking at the metabolic composition of tomato and the relationship with its flavour. The project was a collaborative effort between the University and an industry consortium, seeking to improve the breeding strategies for better cultivars.
It's a career that has been very different from what you might envisage as a statistician working with business data.
A fascinating journey
"When I studied mathematics, data science was in its infancy and definitely not as popular as it is today. The learning focus was placed on the mathematical models and statistical theories while the experience dealing with data was very limited. Things are changing now and the more applied use of statistics is something that is becoming more and more popular nowadays."
Her advice to those looking for a career in data science?
Start with a solid foundation in maths and stats, make sure you learn to code and get onto the real data as soon as you can.
"Think about ways to make your computational methods available to broad audiences and provide excellent guides for people to use your tools.   It is very important that users also have a good understanding of the underlying statistical assumptions to utilize these tools in the right way, and it is our responsibility to provide such information," Dr  Menéndez says.
Things are changing now and the more applied use of statistics, the increase of interdisciplinary research is something that is becoming more and more popular nowadays, something which is extremely important and essential.
Careers in data science
"When I worked for the government, the people would know their own fields inside out, but I needed to understand – what is the question they want to answer?" she says.
"I learned the hard way that while I can speak the language of mathematics and data, it is really important to communicate at the level the person you are dealing with can understand."
In the end, you can study the process, but she urges students to 'get out of your comfort zone' and get their hands dirty with real data.
A researcher and lecturer, Dr Menéndez realised she has diverse experience using statistical and computational methods and she wanted to put those skills to good use in a non-academic setting. She decided it was time to use her skills in the real world.
Working with crime data
Working for the NSW Bureau of Crime Statistics and Research was a real eye-opener.
"People want answers. They don't want to learn about formulas or (computational language) R code. What I learned from this experience was how to communicate clearly both in terms of listening to what it was they needed to solve and translating this back in a way they could understand," she says.
Her tips for those seeking real-life experience in statistical data analytics are:
Learn to ask the right questions to understand the problem
Play, inspect and visualize the data
 Translate a problem into a statistical/quantitative problem
 Have the skills to solve the problem
Implement that solution using computational methods
Communicate the findings to both a broad and specialised audience
Working in industry is very different from doing research at a university. She says that projects can be short and things can change quickly so you need to be able to adapt to changes in an agile manner and communicate what you need.
She also adds with a smile: "Learn to disagree if needed."
The environment has been something that is near to her heart and she has been very fortunate to be able to work in this area throughout her career.
During her time with Australian Institute of Marine Science (AIMS), based in Townsville, she used statistical methods to understand different processes that affect the Great Barrier Reef, from studying coral cover trends to investigating coral microbial composition among many others.
In late 2019, Dr Menéndez took part in a trip to Antarctica as part of the Homeward Bound Program, a transformational leadership initiative for women with a background in STEMM (science, technology, engineering, mathematics, medicine), from around the world.
"One hundred people on an isolated ship with no access to the internet puts things in perspective. I got to think about how we can live by making better use of the resources we have," she says.
Learning to decode the data and join the dots, could be one way of understanding the world's problems and telling the story of solving the puzzle, one data analyst at a time.