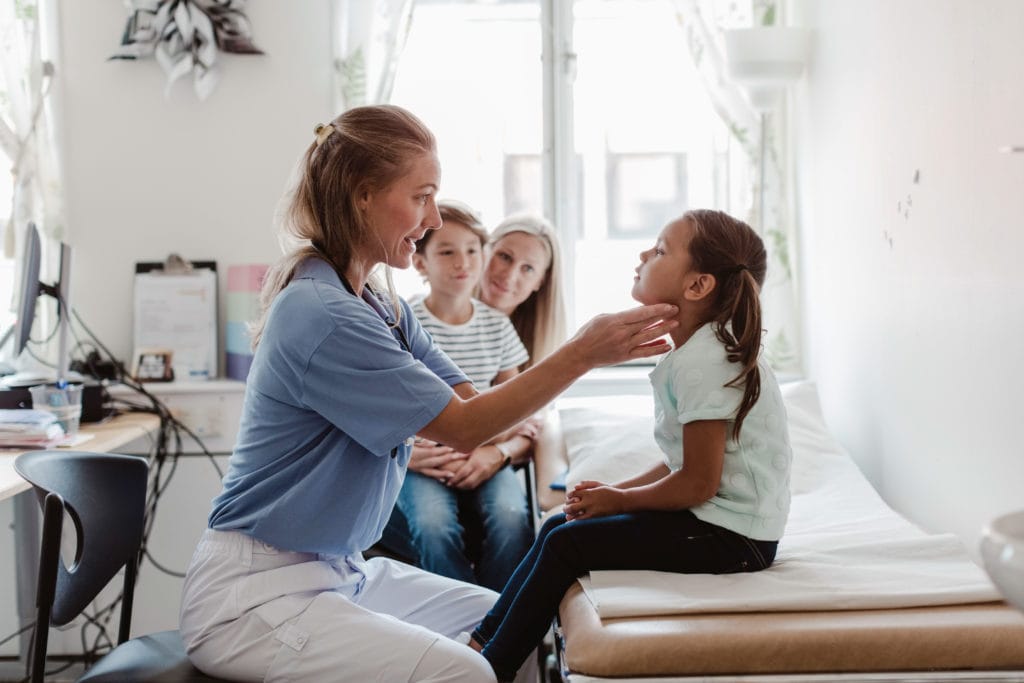 Delivering high-quality health care with limited funding is increasingly difficult for many GPs. Could the solution be as simple as giving patients more say in what to pay?
Australia currently has one of the most envied healthcare systems in the world. Yet there are still issues around funding and price for both GPs and patients.
A study by Monash Business School and Monash School of Primary & Allied Health Care has tested a new model of primary health care where patients would determine how much they pay for a GP visit.
Under this 'Patient-Chosen Gap Payment' model, patients could choose to pay any amount from nothing at all, to potentially much more than the average out-of-pocket payment.
According to Associate Professor Duncan Mortimer from the Centre of Health Economics, the proposal does not mean GPs would see patients for 'free'.
The GP would continue to get the Medicare rebate for each patient. It is the out-of-pocket or 'gap' payment that would then be determined by the patient.
"Our results suggest that patient-chosen prices for primary care could generate an extra $1.48 billion in revenue and incentivise patient-centred care without the need for complex 'outcomes-based funding' formulae," Associate Professor Mortimer says.
"We think this line of research has the potential to reinvigorate debate around delivery and funding of primary care in Australia and in other countries with fee-for-service primary care."
Prepared to pay for a shorter wait
Monash researchers tested the idea in a survey of over 1400 Australians. They found up to 39 per cent of patients would prefer to set their own out-of-pocket payment than to be bulk-billed or pay the compulsory out-of-pocket gap that many GPs currently charge.
Co-author Dr Daniel Epstein, a GP and PhD student at Monash's Department of General Practice, says that on average the survey showed that patients would be willing to make voluntary and patient-chosen payments of $25 in return for shorter waiting times and longer consultations.
And some patients were prepared to pay more.
"Given the choice, women in more affluent areas were more willing to pay a little extra while men in disadvantaged areas were more likely to stick with bulk-billed services," Dr Epstein says.
Who pays when you don't have to pay?
Patients' willingness to make voluntary contributions may come as a surprise.
"We might expect rational consumers, faced with an opportunity to pay nothing, to indeed pay nothing," Associate Professor Mortimer says. "However, this is not what happens in practice."
Dr Epstein believes that if this model was applied to general practice, it could offer a happy medium between compulsory out-of-pocket payments and bulk-billing.
"There's always a fine balance between providing good patient-centred GP care without limiting access to people based on their ability to pay," he says.
"This model could offer a solution for both patients and GPs."
Three funding models
The three main models of funding primary care are fee-for-service, outcome-based funding and capitation, all of which have their limitations.
In Australia, primary care is dominated by fee-for-service; though capitated (a medical term referring to fixed-cost) payments have recently been trialled under the Health Care Homes program with the aim of improving the management of patients with complex and chronic diseases.
"A wholesale move to capitation, or to outcomes-based funding, is unlikely in the short-term. Providing stronger incentives for patient-centred care within the bounds of a fee-for-service system could make a real difference in the meantime," Associate Professor Mortimer says.
Services and procedures provided on a fee-for-service basis are subsidised via the Australian Government's Medicare Benefits Scheme. GPs can 'bulk bill' patients and accept the Medicare rebate as full payment for their services.
GPs can also charge more than the government benefit, leaving patients with an out-of-pocket 'gap' to pay.
Mixed billing practices, where some patients face an out-of-pocket gap and others are bulk billed, attempt to cater for different patient populations but lack clear eligibility criteria.
The decision to bulk-bill (or not) typically falls upon the doctor, which places the therapeutic relationship at risk.
GP groups have long argued that the Medicare rebate is insufficient to cover costs and that it doesn't reflect the value of GP visits to patients. Last year, just over 86 per cent of GP visits were bulk-billed and the average gap payment for visits that were not bulk-billed was $38.46.
COVID-19 has placed many GP practices in an even more difficult position.
"At the moment, many GPs are unable to charge certain patients during lockdowns and this is impacting on the income of the practice. If the patient was able to choose to pay more it could lead to a better outcome for patient and doctor," says Dr Epstein
GP clinics and COVID-19
While it can be difficult to secure the political support for even minor changes to delivery and funding of primary care, COVID-19 has created opportunities as well as challenges.
Dr Epstein points to telehealth and the reluctance of the medical fraternity to embrace such consultations until COVID-19 hit.
"Telehealth was considered not safe. There was immense pressure not to introduce it in Australia. Now, with the pandemic, around 80 per cent of GP consultations are by phone and video. If not for telehealth a lot of clinics would be going under," he says.
Associate Professor Mortimer agrees that telehealth offers an interesting case-study that might serve to illustrate some of the financial challenges that GPs currently face and the potential for patient-chosen gap payments (PCGP) to supplement existing revenue streams.
Broader implications
"With regards to implications for private health insurance (PHI), GPs act as gate-keepers to secondary and tertiary care where PHI is an important source of finance," he says.
"PHI costs could be affected if, as expected, GPs respond to patient-chosen gap payments by altering their prescribing or referral behaviour or by giving greater emphasis to preventative care."
The researchers explain that if GPs respond to patient-chosen gap payments by taking a more proactive approach to managing their patients' health, then we might expect to see a reduction in PHI costs (and a reduction in the rate of increase for PHI premiums).
"If instead, GPs respond to patient-chosen gap payments by increasing prescribing and referrals, then we might expect to see an increase in PHI costs (and an increase in the rate of increase for PHI premiums)," Associate Professor Mortimer says.
Their recent paper in Social Science & Medicine focuses on patient uptake and willingness to pay for PCGP services. "We can't yet say much about how GPs would behave under PCGP pricing," he says.
The impact of patient-chosen gap payments on GP behaviour will be investigated in future experiments.
"What we can say is that PCGP services do seem to be acceptable to patients. Patient Chosen Gap Payments may therefore offer a viable alternative pricing model in the market for primary care services," Associate Professor Mortimer says.
"However, PCGP services must be delivered at high quality and with careful design if they are to capture market share and increase out-of-pocket contributions."
Dr Dan Epstein is a primary care doctor in Melbourne, Australia and a PhD candidate with Monash University Department of General Practice and The Vaccine Confidence Project at The London School of Hygiene and Tropical Medicine.