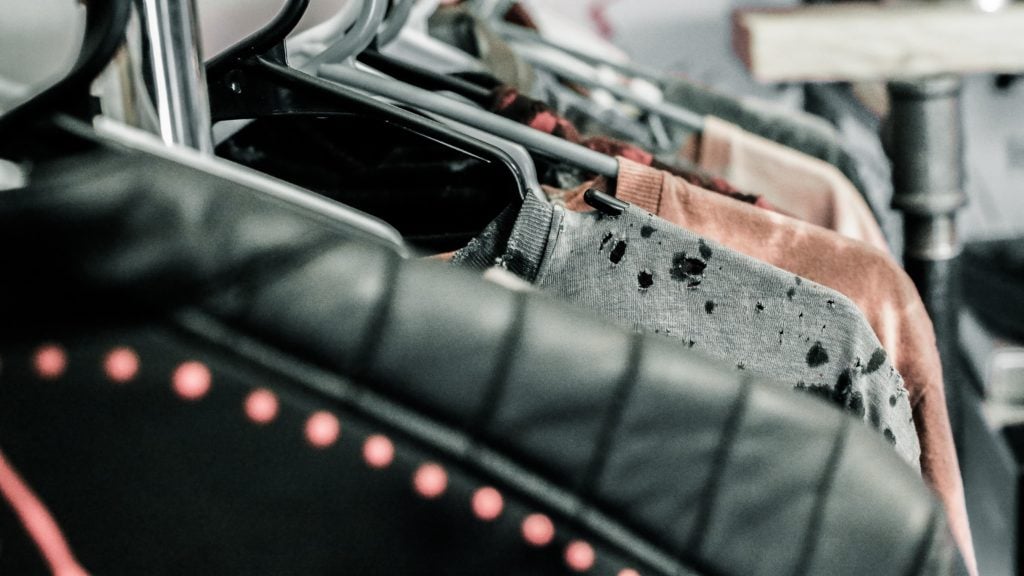 With the Australian recycling industry in crisis, it's time for other two 'Rs' – reuse and reduce. How can retailers help their customers?
In the 2019 ACRS annual omnibus, we asked consumers about their behaviours and attitudes towards green and sustainable behaviours. We found that shoppers from all demographics expressed positive green consumption values and wanted to be more environmentally protective in their consumption habits.
More than 50 per cent of consumers were concerned about climate change and the environment, highlighting its continued social importance.
But when it comes to the three 'Rs' of the waste management hierarchy – reduce, reuse, and recycle – we found there was a pronounced tendency for consumers to over-emphasise recycling when it came to their preferred behaviours.
Yet, as Australia' current recycling crisis demonstrates, recycling is the least effective strategy of the three Rs. There is a pressing need to encourage reuse and reduction behaviours as well.
Shifting gear
Can the retail industry help stem the tide of waste? The answer is a resounding yes; but it will take time and a shift in consumer consciousness in order to focus on the other two pillars of waste management, reuse and reduce.
Reducing means eliminating excess packaging and encouraging conscious consumption choices, so consumers buy only what they need. Reusing goods for other purposes can also include looking at repairing them, rather than just throwing them out.
Some brands have taken a fresh look at this by developing policies and ideas to help consumers reduce and reuse while building brand loyalty.
If it's broke – fix it
Promoting committed and continual reuse of a brand's products naturally segues into an opportunity for brands to supply product repair and aftercare services.
UK department store Harvey Nichols and luxury denim brand Denham both run restoration services for old and damaged clothing, leather or denim, giving customers a convenient option to extend the useable life of their apparel.
As well as a laudable encouragement of sustainable behaviours, the strategy helps brands deepen their relationships with their customers, while fostering greater brand loyalty and contributing to building a brand image of lasting quality.
Too much waste
Research shows the focus on recycling has led to an unintended consequence: consumers actually use more materials than necessary, or leave leftovers, because of an impression the waste will be managed effectively.
But promoting reuse and reduction alternatives encourages consumers to reexamine their options.
For example, Bite is a toothpaste brand that places sustainability at the forefront of its business by offering solid toothpaste capsules in glass jars.
Doing away with the typical plastic tubes to reduce plastic waste, Bite delivers refills in compostable envelopes, with customers expected to reuse their original glass containers.
Toy subscription service Whirli aims to reduce wasted toys, providing subscribers with a range of children's toys shipped to them. When a toy is no longer of interest, it's sent back to Whirli and prepared for delivery to a new household, limiting the need for new toy production and associated waste.
CSR and sustainable brands
A fully transparent and honest account of a business' Corporate Social Responsibility (CSR) policies and practices is required to meet consumer demands for sustainable brands.
While implementing CSR initiatives that make an actual impact on consumer perceptions of a brand is complex, it can impact brand image and enhance brand loyalty.
Efforts to encourage reduction and reuse in day-to-day activities can serve as a signal to consumers of the commitment a retailer has to work towards sustainability, acting proactively on a pressing social issue.
Slower fast fashion
Criticised in the past for the textile waste created by their business models, fast-fashion retailers like H&M and Uniqlo now making efforts to curb it. Customers are encouraged to bring in clothes they no longer wish to keep and contribute them to their recycling programs.
While referred to as 'recycling' programs, they more accurately repurpose clothing, redistributing it to those in need where possible, and reusing them in the creation of new clothing and cloth products.
Where to from here?
Recycling became an urgent issue for Australians in 2018 when China's policy change left 1.3 million tonnes of Australian recyclable waste with nowhere to go.
The Australian Packaging Association and the Federal Government have developed a 2025 National Packaging Target committing to 100 per cent of packaging in Australia being reusable, recyclable or compostable.
Retailers and brands have an opportunity not only to support this initiative but lead the way with reduction and reuse strategies as well.
Influencing consumer behaviour to reduce and reuse products is now more vital than ever, from both social responsibility and ethical perspectives.
ACRS at Monash Business School delivers expert research and insights to partner with businesses to implement effective strategies that positively shape consumer behaviour for the benefit of both the planet and your business.