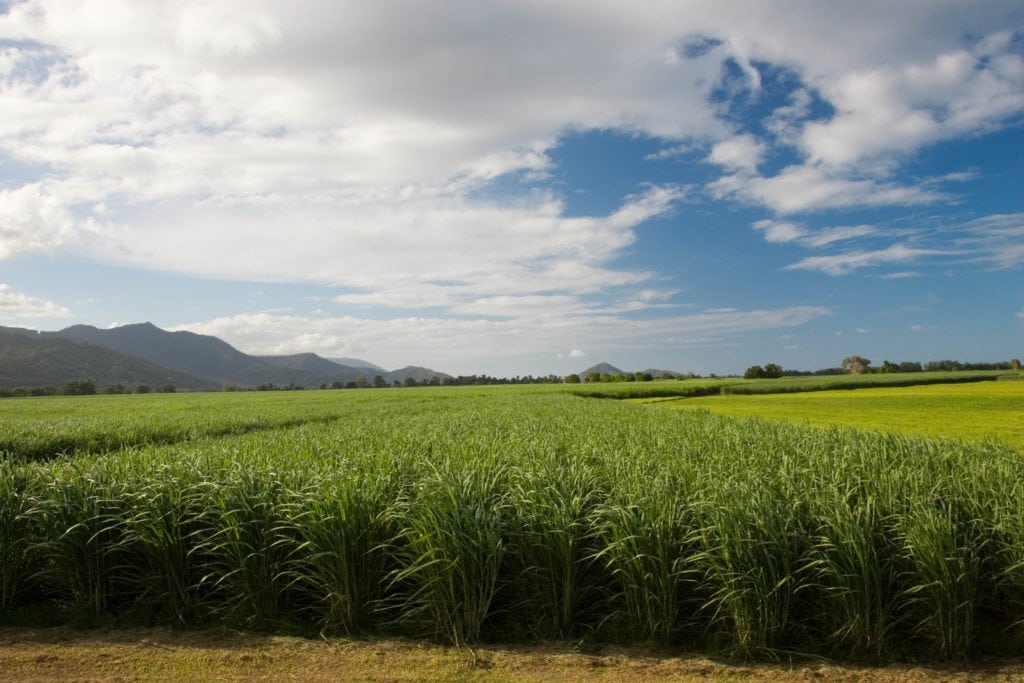 Australia lags the rest of the world when it comes to adopting biofuels – that is, turning plant matter into energy. But we can move beyond the 'food versus fuel' argument with expert research and government support.
The golden age for biofuel research and investment in Australia was between 2007 and 2014 when the oil price soared to over US$100 a barrel. Suddenly, the world was looking more closely at alternative fuels.
But after 2014, the oil price fell to just $US30 a barrel – and the nascent industry stopped in its tracks. While the production of biofuel from sugar cane crop waste in Queensland continued, there was little activity in other parts of Australia.
By 2016, Australia was placed in the bottom third of OECD countries for bioenergy, having produced less than 10 gigajoules (GJ) of bioenergy per capita. By comparison, Sweden and Finland produced 50-70 GJ per capita.
The other explanation for the gap lies in the abundant coal reserves that Australia uses for electricity production. Gas is also a primary energy source for domestic heating from Australian reserves.
But with reports linking rising carbon emissions with liquid natural gas produced for export (our largest LNG gas producer, WA's Northwest Shelf Project in Karratha exports its entire supply to Japan), is it time to revisit the biofuels debate?
Typical biofuels are bioethanol and biodiesel. Biofuels can be categorised by the type of feedstock used for processing into the final product.
Generation one feedstocks include food crops and crop waste (for instance, grains and sugar cane) that are processed into bioethanol via a variety of methods, such as fermentation.
Feedstock from non-petroleum oils, such as waste vegetable oils and animal fats are processed into biodiesel using trans-esterification, an organic chemistry process.
However, generation one ethanol feedstocks have led to 'food versus fuel' issues, with food crops and animal feed being taken for conversion into transport fuel and leading to rises in food prices – a practice still prevalent in the US and Brazil.
The ability to address the shortfalls of generation one biofuels is still limited in many countries such as Australia, as it requires innovative and costly technical processes.
Since 2011, biofuels research has focused on feedstock such as algae, a low-cost, low-impact renewable alternative. Attempts to scale up algae production to commercial quantities have stalled.
Recent research in biofuels is to use cutting edge techniques such as biomass carbon capture and sequestration processes to reduce carbon dioxide emissions.
Research is also being undertaken into advanced generation two techniques which rely on non-food plant feedstock such as lignocellulosics (woody plants and grasses) to produce ethanol.
However, while generation two feedstocks do not have the same 'food for fuel' problems, there can still be issues around land and water use, and biodiversity reduction.
Biofuels and research
Currently, Australia has some of the best technical and committed scientists and engineers in the world engaged in cutting edge research to develop new biofuel technologies.
But there is a paucity of laws to support this type of R&D, as well as to incentivise the establishment of a flourishing sustainable biofuels sector.
Simply, we are still marking time with last century 'economic fundamental' approaches to understanding energy markets, without factoring in the real costs of fossil fuel production and use — the social and environmental effects.
I am part of a Monash University interdisciplinary research project involving Associate Professor Victoria Haritos from the Faculty of Chemical Engineering and Dr Rowena Cantley-Smith, formerly with Monash University's Faculty of Law.
My part in the research is to communicate and promote policy issues, such as tax law barriers, to prioritise diversity in the energy mix, using the power of the energy justice framework to consider biofuels development in Australia.
Energy justice
Energy justice considers the social, environmental and economic arguments around energy policy and can be harnessed effectively to analyse the case studies of various feedstocks for processing and production of renewable diesel and ethanol.
Using the energy justice 'trilemma' of competing aims – economics (energy pricing), politics (energy security) and the environment (sustainability of biofuels) – provides a good way for policymakers to assess the fair allocation of land and water resources for biofuel production, for instance.
At the very least, Australia needs some overall energy policy stability, along with some clarity for the start-up and innovation industry on legislative changes to Australia's R&D tax incentive scheme, particularly amendments to the research and development tax incentive (RDTI), which were put on hold before the Federal election.
There is also a role for Federal and State coordination of grant schemes that affect biofuels.
The reality of current conservative politics means that these aims can only be met over a longer timeframe. But given the impact of fossil fuels on climate change, it's time to see government policies that encourage investment to promote all types of renewable energy – including biofuels.
It's a realistic option in the transition towards a sustainable future.
Dr Diane Kraal presented a masterclass 'Rethinking biofuels in Australia' last month along with Associate Professor Victoria Haritos (Monash Chemical Engineering) and Dr Rowena Cantley-Smith. This article is based on their presentation.