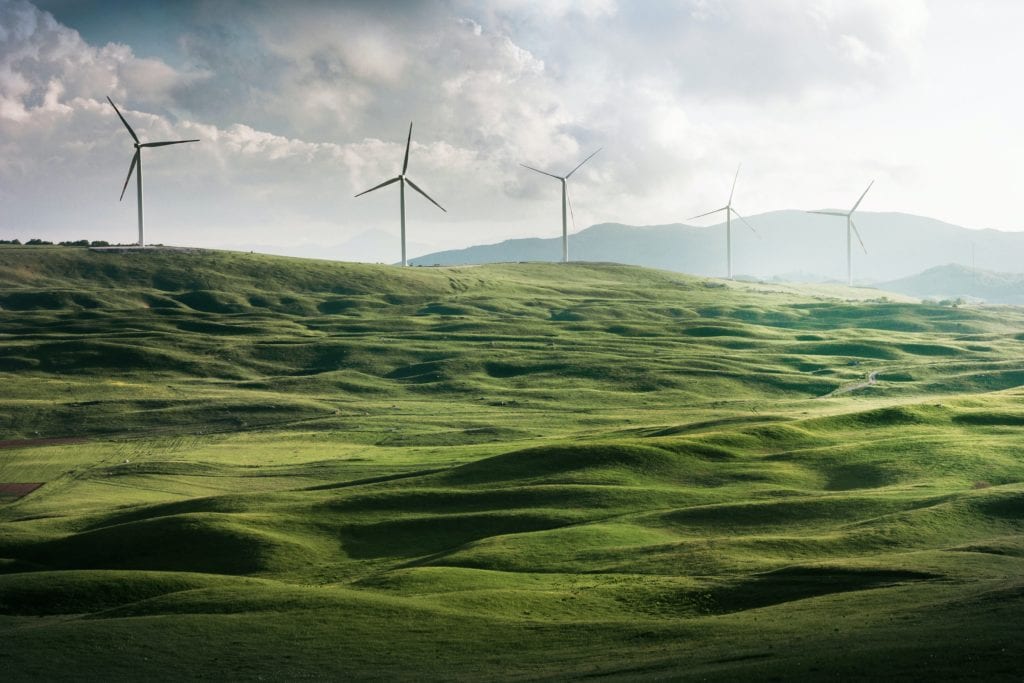 Australian states are lagging in the transition to renewable energy. How will the pandemic affect our progress towards a renewable energy future?
Australia is one of the highest energy consumers on a per capita basis in the world.
Yet, despite having an abundance of renewable energy sources, this energy mix accounts for just six per cent of our fuel consumption. With the world now in the grip of the COVID-19 pandemic, how will our energy needs change?
In research published in the Energy Economics journal, Monash Business School's Dr Mita Bhattacharya (with co-authors) has forecast Australia's states and territories face a significant shortfall in achieving the Federal Government's National Energy Productivity Plan (NEPP) objectives.
The NEPP is a package of measures agreed upon by the COAG Energy Council to improve Australia's energy productivity – boosting economic output through more efficient energy use  – by 40 per cent between 2015 and 2030.
Improving energy productivity would help boost economic competitiveness, reduce energy costs, and reduce carbon dioxide emissions in Australia.
But Dr Bhattacharya found that under a business-as-usual scenario, Australia's states and territories would only achieve a 20 per cent increase in energy productivity by 2030.
She warns that Australian states and territories will need to double their initiatives in implementing energy targets to achieve the 40 per cent increase in energy productivity by 2030 as outlined in the NEPP.
The consequences are likely to create a significant drag on states' economies already under pressure from COVID-19, she warns.
"Continuing high dependence on fossil fuels is hampering Australia's ability to transition to a low carbon dioxide economy at present," Dr Bhattacharya says.
Which states are lagging?
In the study, Dr Bhattacharya and her colleagues compared forecasted energy productivity in 2030 with actual energy productivity in 2015.
The results are grim. Three states – South Australia, Victoria and Western Australia – achieved 22 per cent between 2015 and 2030, followed by Queensland (20 per cent), New South Wales (17 per cent), Northern Territory (16 per cent), and Tasmania (14 per cent).
If the NEPP is going to achieve its 40 per cent target by 2030, it will need to introduce policies aimed at doubling current levels of energy productivity, Dr Bhattacharya says.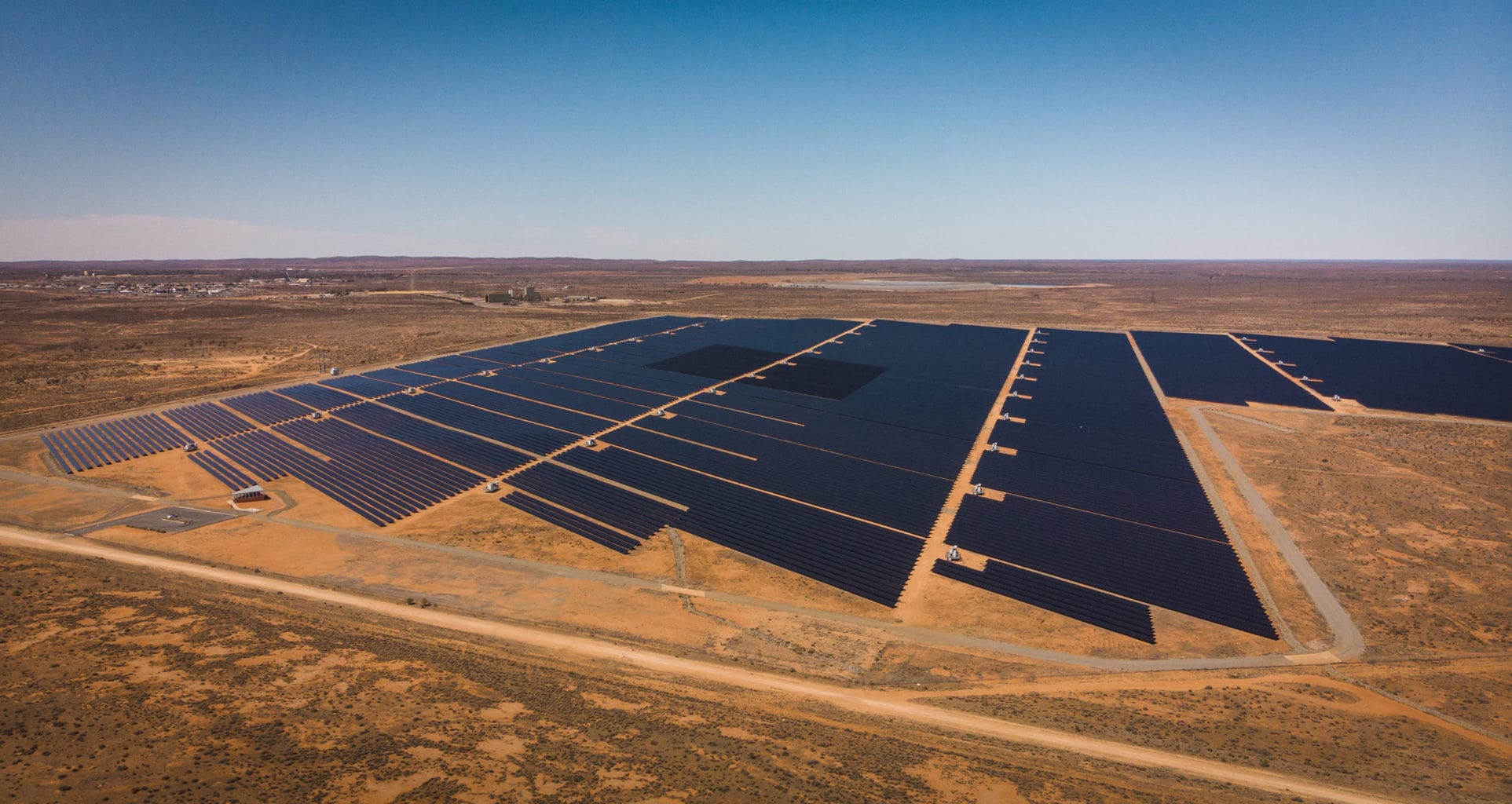 Impact of COVID-19 on energy productivity
Dr Bhattacharya says the considerable disruption to the Australian economy caused by the COVID-19 pandemic could actually help reach these targets in the short term, as the crisis will lower demand.
Simply, while greater energy productivity can be achieved by greater efficiency, reduced energy consumption also helps. And energy consumption in tourism, aviation and service sectors overall has already slumped dramatically.
"In economic terms, energy productivity measures the amount of economic output derived per unit of energy consumption. Reducing energy consumption, or producing the same amount of output with lesser energy, will increase energy productivity," Dr Bhattacharya explains.
"We are not in the 'business as usual' scenario at least in the first half of 2020. If this outbreak continues for some time, this shock will have a significant impact on all sectors, including the energy sector."
Australian governments are preparing to prioritise the needs for renewable energy sector so that states are not too behind in meeting the targets in 2030.
"During this outbreak period, Federal and state governments are supporting the essential sectors such as the clean energy sector including renewables, financial and health services, transport (freight) and agribusiness," she says.
Major policy implementations have been focussed recently for a transition to renewable resources along with clean energy policies for non-renewables, including changes in energy mix, investment in energy technology and clean energy resources, Dr Bhattacharya says.
Energy prices should drop
Overall, energy consumption is likely to go down, as many businesses either close or pare back their operations. But domestic consumers will likely experience some increase as many work from home.
When it comes to prices, Dr Bhattacharya says the recent decrease in the oil and gas prices should help lower the cost of energy.
"Maintaining the performance of the current projects and investment will not be too difficult as the overall demand for energy has declined within a reduced-price environment," she says.
But global economic shocks will affect Australia.
"A falling Australian dollar and the outbreak in China will affect the earnings in the mining sector in the short to medium-run. The effects of COVID-19 outbreak in China had already had a deleterious effect on the solar panel, wind and batteries through the supply chain," she says.
The subsequent outbreak of the virus in other parts of the world will exacerbate the problem.
To minimise the long-run disruption on energy demand and overall productivity, Dr Bhattacharya suggests policymakers could:
·         Continue the adoption of renewable resources including solar, wind and batteries
·         Offer rebates in electricity bills to consumers and businesses facing difficulties paying
·         Maintain the generation, transmission, and distribution during this period, otherwise, the energy price will escalate due to the rebound effects.
An effective stimulus package will help to maintain the sustainability of this sector in the medium to long-run in an increasing demand environment.
Can we improve our energy productivity?
COVID-19 aside, the Australian economy has experienced strong economic growth over the past 25 years, but energy consumption and CO2 emissions are higher than the OECD average.
Understanding energy productivity dynamics at the state and territory level is essential for the success of Australia's future.
"The relationship between energy productivity and per capita income is complicated by the fact that the states with the highest income per capita are in mining regions where renewable electricity generation is low," Dr Bhattacharya says.
"In order to meet the NEPP target of a 40 per cent increase in energy productivity before 2030, Australia will have to find a way to increase energy productivity 20 per cent above the BAU scenario."
One important energy policy recommendation is for Australia to make significant changes in the fuel mix and industry structure as a way of meeting the NEPP target.
Since the states and territories do not converge to a common equilibrium, a common energy policy will be sub-optimal.
"While state-level targets for renewable energy are desirable, bipartisan federal support is greatly needed if Australia is to make significant improvements in energy productivity," she says.