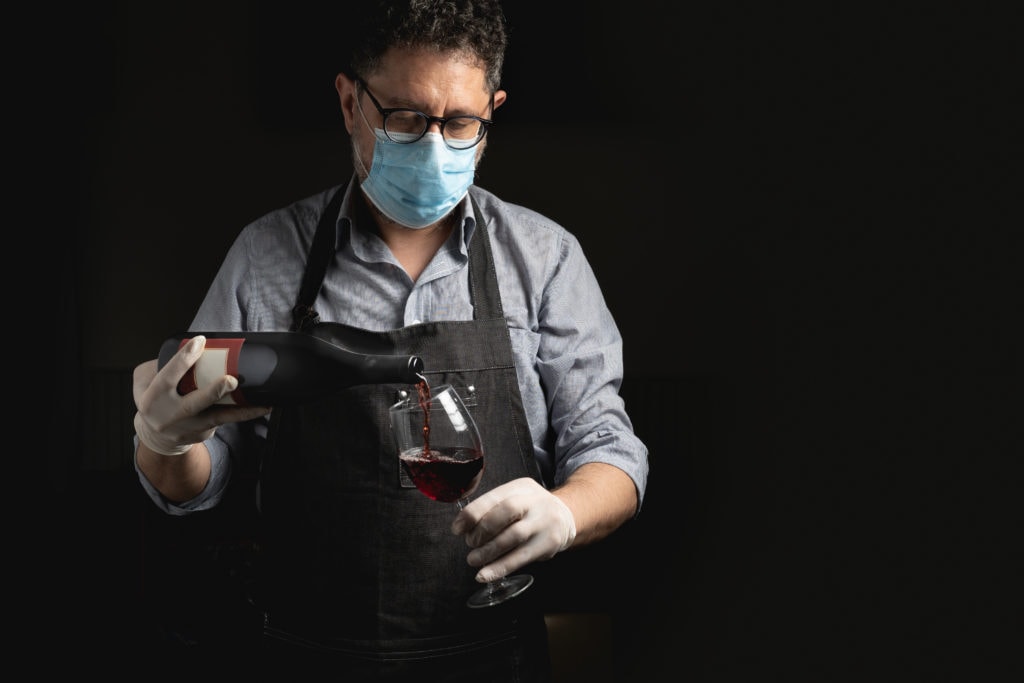 The global services sector has been rocked by the COVID-19 pandemic, yet it has provided some companies opportunities for innovation.
COVID-19 shutdowns have given service firms no choice but to adapt and transform their offerings in order to make customers and employees feel safe. This stems in large part from the inseparable, high-contact nature of many services.
But it's not all doom and gloom. Professor Tracey Danaher from Monash Business School's Department of Marketing believes the pandemic is providing some businesses with opportunities for innovation and transformation.
"COVID-19 offers opportunities for learning how to reimagine and transform the service experience for the future," she says.
"The pandemic is yielding concrete, durable innovations to the service sector, that not only make everyone feel safer but also inherently improve the service experience for the long term, whether or not a public health crisis is afoot."
In a recent paper Service Safety in the Pandemic Age, Professor Danaher along with Professor Leonard Berry from Texas A&M University and Professor Lerzan Aksoy from Fordham University outlines how COVID-19 has created opportunities and made services look more closely at safety, in terms of disease transmission.
How business is responding
Professor Danaher believes businesses responding to this challenge by offering new benefits in innovative ways are those that are likely to remain in a post-pandemic world.
Just some of these benefits include a rise in telehealth doctor visits, museums offering virtual exhibitions and five-star restaurants offering online cooking lessons and takeaway for the first time.
"COVID-19 has really forced a number of businesses to pivot their offering," says Professor Danaher.
"We have alcohol companies who are now manufacturing products such as hand sanitiser."
Professor Danaher points to other examples such as Headspace, an organisation which focuses on youth mental health, now offering free access to its 'weathering the storm' meditations for people who have lost their jobs or for frontline workers.
And it's not just businesses changing their offering that is likely to change the post-COVID-19 landscape.
"We hear of people saying that their workplaces will never be the same. Businesses now have the ability to reduce their office footprint, do more business via Zoom and there will be less need for people to travel," she says.
"Boardrooms often have less than 100 per cent participation but now using Zoom, these commitments are a lot less onerous in terms of time and travel."
Online wine tasting services?
With lockdowns in place, wineries had to find a way to transform the cellar door experience.
One Yarra Valley winery, Innocent Bystander, recreated the experience by offering intimate, entertaining, physically-distinct virtual wine tasting at home by live-streaming tasting sessions to allow the winemakers, sommeliers and cellar door staff to share their passion for wine with customers, as if they were sitting on the other side of a tasting bench.
The winery sends out a selection of wines to the customer's home along with tasting notes and suggested food pairings (they can even deliver a selection of food) accommodating groups at up to 20 different locations.
"They've turned the experience into opportunity, something they would never have thought about doing online until the COVID shutdown. But now they've realised there could be many benefits to online wine tasting including reaching new customers," Professor Danaher says.
Not all services can pivot
Other service-based businesses are offering new services in terms of broader community awareness.
Kabbage, a small business lender, currently offers a service allowing consumers to buy gift certificates for future services and to provide cash flow for struggling small businesses.
She also explains that Google is working with the World Health Organisation on a message authentication system to make it harder for scammers to mimic the who.int domain.
"Google has also launched a 24-hour incident response team to remove misinformation from search results and YouTube during this period," she says.
However, not all industries are able to simply transform.
"There are some services industries which by their nature are unable to pivot," Professor Danaher says.
They include dentistry, hairdressing and adventure tourism, sectors where the customer actually has to be physically present.
"The rise of the internet led to a first wave of service separability, including in online brokerage, banking, and shopping," says Professor Danaher.
"Fear of COVID-19 contagion is now powering a second wave in which traditionally inseparable services (such as home, automobile, healthcare and grocery selling) are increasingly being offered partially or fully in a separable manner."
Safety is paramount
The paper also outlines how in a pandemic, safety requirements extend beyond the physical. This includes emotional, financial and information safety.
"The pandemic is having a huge effect on services because many are performed by people, for people and many in close proximity to each other," Professor Danaher says.
"Service organisations have always needed to establish trust with customers and the employees who serve them as trust influences a customer's willingness to buy an employee's willingness to work hard."
Wiping down supermarket trollies, contactless delivery, social distancing, hand sanitizer, mask-wearing, deep cleaning are all ways in which firms are reducing the physical safety risk posed by COVID-19.
"Customers and employees are both now wondering whether they can trust a company to keep them safe and secure," says Professor Danaher.
"Hong Kong International Airport is testing a full-body disinfection machine – CleanTech.  It is a fully enclosed facility that offers complete disinfection and sanitising procedures to users within 40 seconds."
Services industry impacted by fear
However, it is not the first time the services sector has experienced such a shock.
The aftermath of the 9/11 terrorist attacks also created a climate of fear and heavily impacted the profits of US airlines, hotels and travel services industries.
"COVID-19 is very different though, because of its global impact and how it has affected countless industries," Professor Danaher explains.
"COVID-19 has really driven complete change, adaptation simply hasn't been enough."