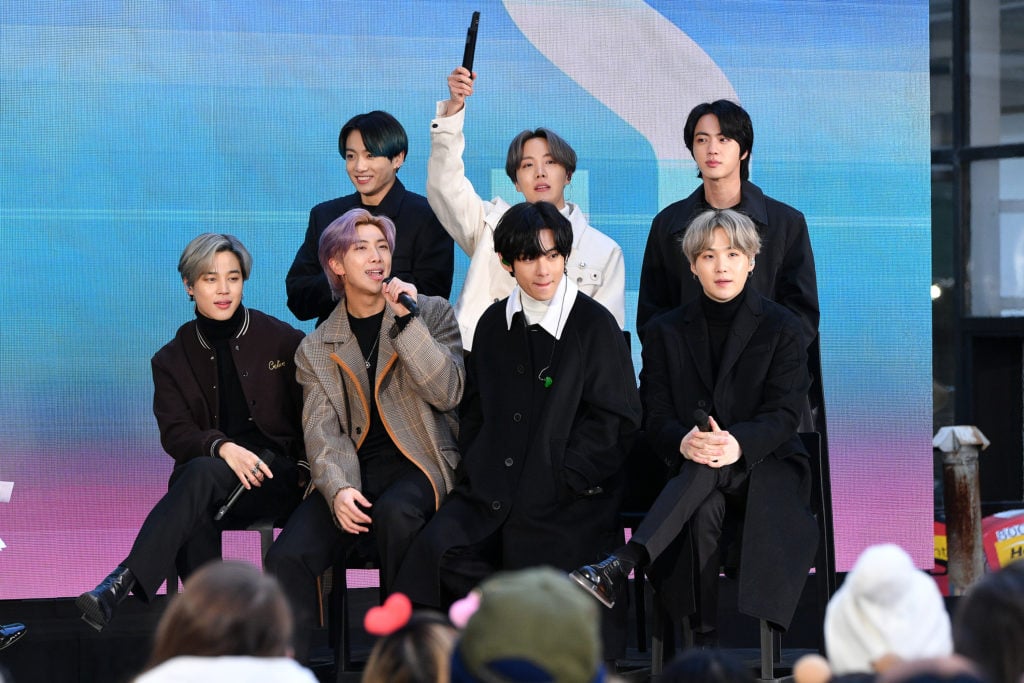 Diversifying pop culture classroom resources with the use of K-pop videos has helped students studying economics.
In the harsh and often jaded world of the global music business, the rise of South Korean phenomenon K-pop has been well… surprising.
K-pop as it is affectionately known, is now a multi-billion-dollar music industry, and groups like BTS and Blackpink sell out international concerts within minutes around the world.  This is even more impressive given that they sing only in Korean.
BTS was recently named top artist of 2020 by the IFPI, the organisation that represents the global recorded music industry, ahead of artists such as Taylor Swift and Drake.
This makes these acts economic powerhouses beyond their own individual profits. In  2018 sales linked with BTS – including merchandise and tours – added an estimated $5 billion to South Korea's GDP. This year, the pop group's contribution is on par with Samsung, one of the country's most powerful corporations.
For the uninitiated, K-pop has been defined as a "fusion of synthesised music, sharp dance routines and fashionable, colourful outfits". Songs typically consist of one or a mixture of pop, rock, hip hop, R&B, and electronic music genres.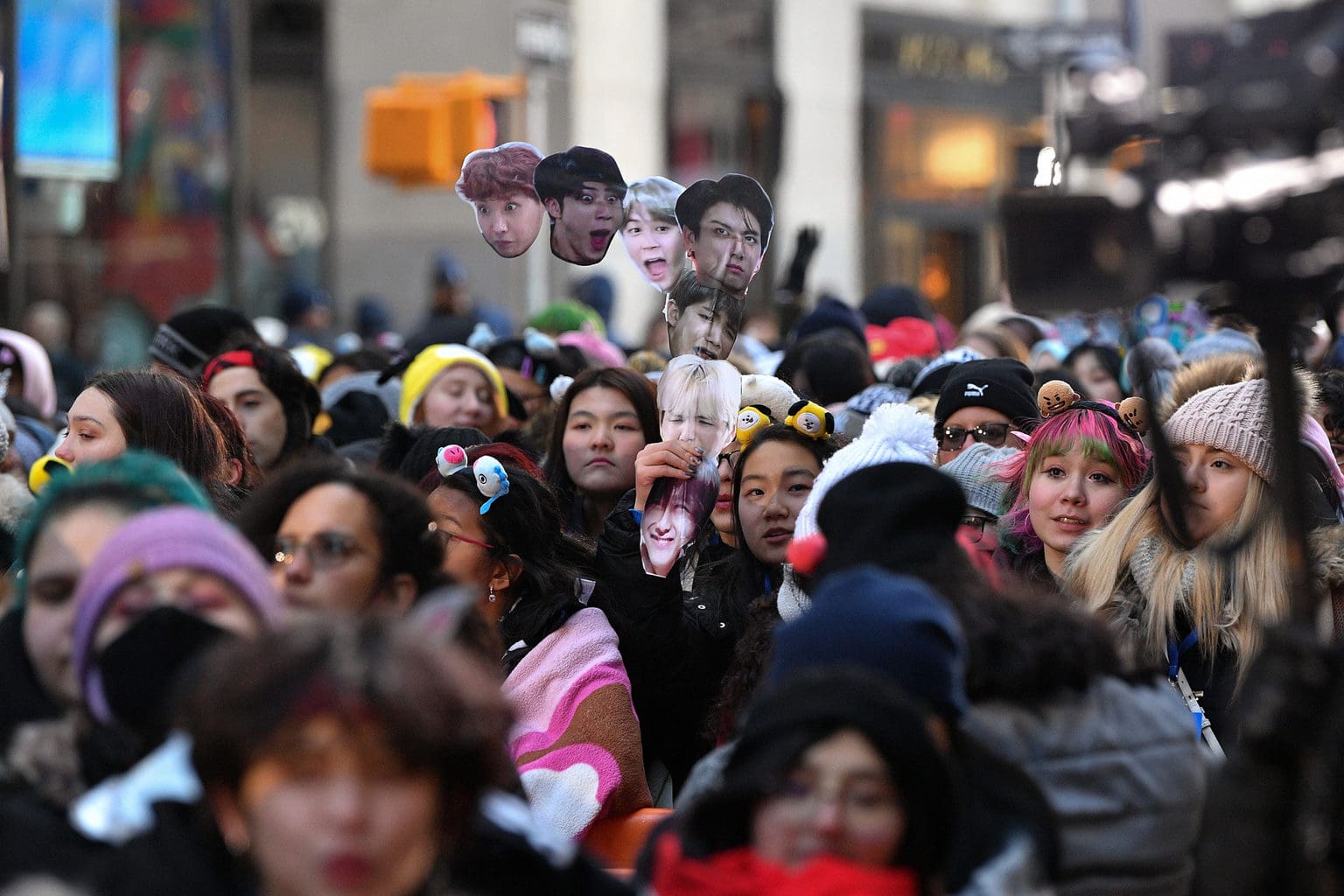 Diversifying the Use of Pop Culture in the Classroom: Using K-pop to Teach Principles of Economics, Dr Geerling and co-authors Dr Jadrian Wooten (Penn State University) and Dr Angelito Calma (University of Melbourne) build on the work of previous educators who have used popular culture, particularly popular music, to teach economics.
"Our intention is to help economics educators diversify their pop culture resources and mirror trends that are occurring outside of the classroom. Given the increased access our students have to international superstars, the global popularity of K-pop will likely continue to grow," Dr Geerling says.
"By editing the music videos to include English subtitles, we allow native English speakers to understand the content of the videos while showing that the study of economics is not limited to the English language."
Teaching economic concepts
Designed as a formative assessment for that particular lesson and ranging in length from 10-20 minutes, each of the teaching guides has information about the artists and songs, a list of concepts covered in the video, a warm-up exercise for the topic and a set of questions that could be assigned as part of an assessment or discussed in class.
One lesson centring on explaining the economic concept of externalities – the impact of producing or consuming that has an effect on a third party – features a clip of the 2014 BTS hit, NO singing about the emotional toll of achieving 'perfect' grades in a country with the highest percentage of tertiary-educated students in the world.
As the band ponders "A good house, a good car/Will these things bring happiness?" – economics students explore the 'negative externalities' of this pursuit for perfection, which has been implicated in high rates of suicide, mental fatigue and illness weighing on South Korea's labour market.
"This lesson looks at the concepts of comparative advantage, cost-benefit analysis, negative externalities, positional arms races, positive externalities and zero-sum games," Dr Geerling says.
"When asked: 'Why is education important to you?' students typically focus on internal benefits like getting a better job or making more money. This lesson helps them consider whether society benefits from their decision to obtain more education."
Another lesson on scarcity, needs and wants uses the 2017 song Ka-Ching! by the group EXO-CBX.
As the title would suggest, Ka-Ching! is about money. "Not enough, not enough/Shout out your desires," the band sings. "Let's enjoy ourselves as much as we can.
Dr Geerling says it is a perfect example to illustrate the concepts of scarcity, wants, needs, trade-offs, marginal analysis, money and utility.
"Students should understand that the problem of scarcity arises because we have limited resources and unlimited wants, which we often conflate with needs. Money plays an important role in facilitating exchange," he explains.
"We cannot have everything, so we must choose the option which gives us the highest level of marginal utility per dollar."
Diversifying pop culture
Dr Geerling first began exploring using K-pop as a teaching experience when he realised that despite the liberalisation of music, current teaching resources still predominantly centred around English-speaking media produced in the United States and the United Kingdom. This could be alienating for some students.
"While there has been a big push in using media in the classroom to engage students, no previous work has focused on providing educators with tangible resources that may engage underrepresented groups," Dr Geerling says. "We wanted to explore that further."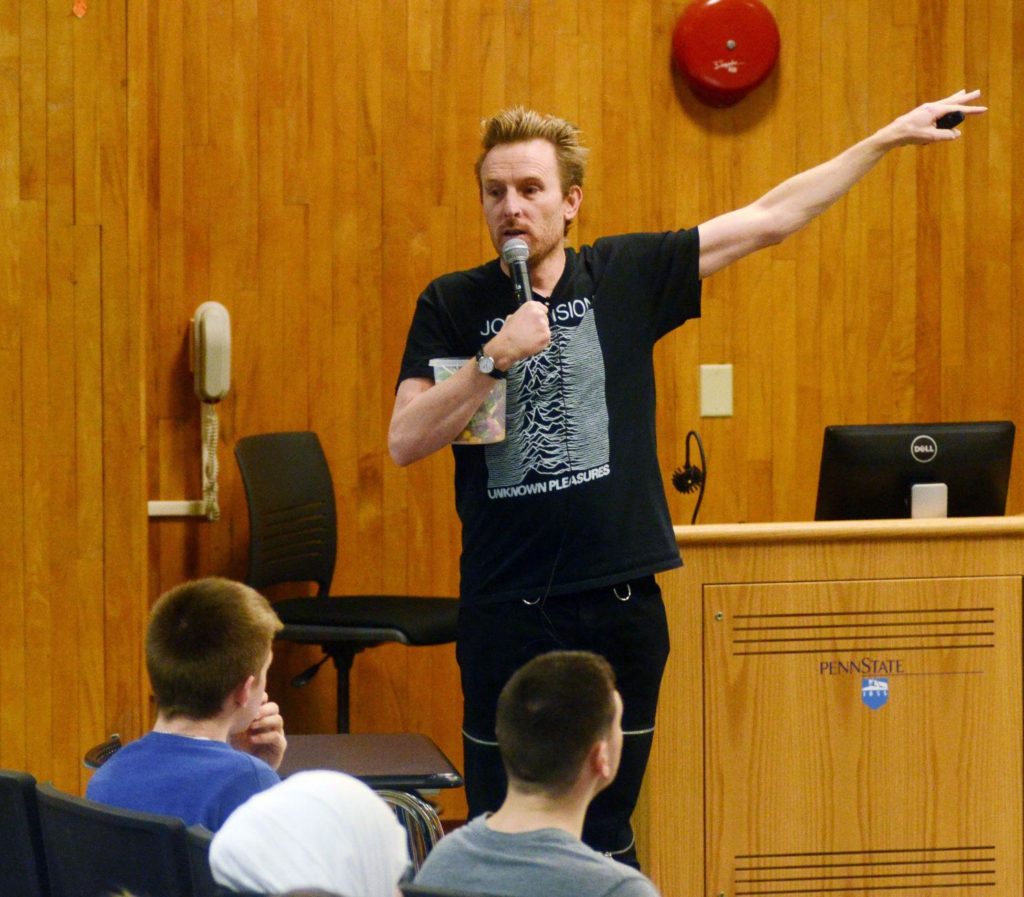 more diverse teaching methods, particularly when it comes to imparting the principles of economics, which some students may struggle to relate to.
By updating the material used to teach economics, Dr Geerling is hoping underrepresented minorities (including women) may be less likely to report that their courses are irrelevant or that they don't belong.
What students think
The approach has been popular with students, with 72 per cent of students who were surveyed at the end of the semester agreeing it made core economic principles more relatable.
"Being able to relate content learnt during the course to the music I enjoy allowed me to understand it from more than one perspective," one student noted on the survey.
And K-pop may not just be a hit with students. The latest numbers from the Social Science Research Network (SSRN) show 'Diversifying the Use of Pop Culture in the Classroom: Using K-pop to Teach Principles of Economics' has been downloaded 707 times and had more than 4,422 views in just four months.
For Dr Geerling, the response is validating. "People around the world face the same set of trade-offs and decisions, regardless of their nationality," he says.
"This research clearly shows that the use of more diverse teaching material demonstrates to students the broad impact of the discipline while also engaging students who may not have felt that they would fit into the discipline."