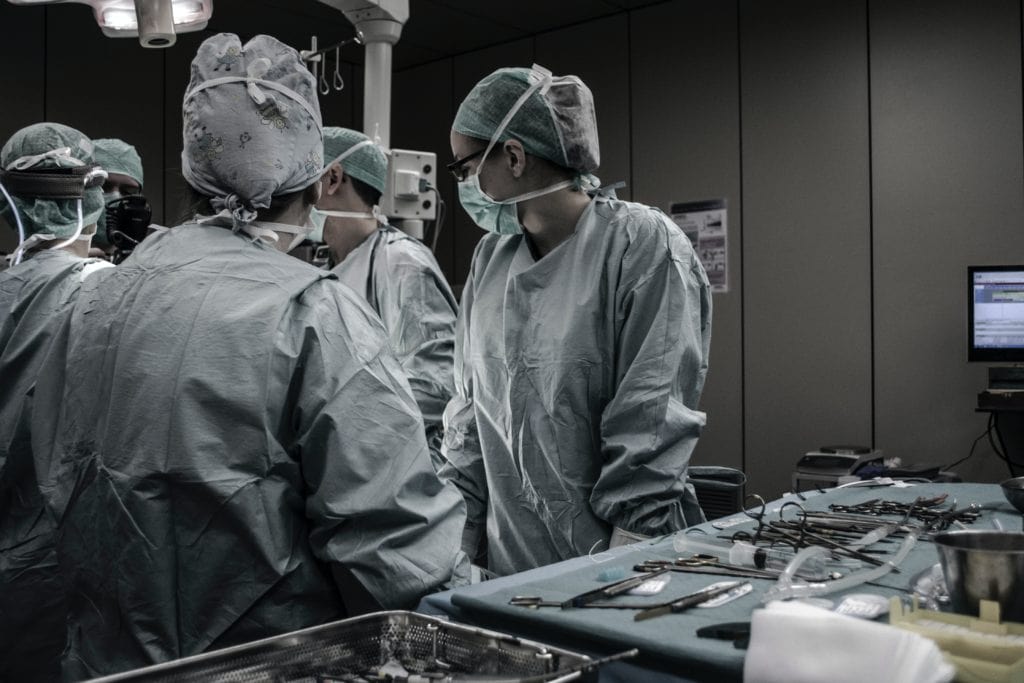 Changes to patient blood management guidelines have lowered health risks for patients and reduced costs with fewer blood transfusions and less time spent in the hospital.
Cardiovascular diseases cause 27 per cent of deaths in Australia, with 1.2 million Australians having a heart condition. Cardiac surgery is highly invasive and blood transfusions are very common during these procedures.
But blood transfusions during surgery can lead to an increased chance of death, illness, need for intensive care and prolonged stays in hospital.
This is due to several reasons including the body's reactions to the blood; viral or bacterial disease transmission; transfusion-related lung injury; or circulatory overload.
In response, in 2011 the World Health Organization convened a Global Forum for Blood Safety to highlight the importance of patient blood management.
Coordinated supply of blood
In 2012, Australia's National Blood Authority, which coordinates the supply of blood in Australia, introduced national patient blood management guidelines for surgery.
Now new research from the Centre for Health Economics at Monash Business School has evaluated how effective these guidelines were at changing clinician practice for cardiac surgery patients in Australia. The research which was also funded by the National Blood Authority was led by Professor Anthony Harris and co-investigators Associate Professor Dennis Petrie (Monash Business School, CHE) Dr Zoe McQuilten and Dr Julian  Smith and assisted by Dr Adam Irving.
It finds that the introduction of national patient blood management guidelines led to a significant reduction in both the number of patients who received a blood transfusion during cardiac surgery and the number of units of blood transfused to those who did receive a transfusion.
"This research is part of a growing body of evidence, suggesting that patient blood management guidelines work to significantly reduce blood transfusions and subsequently the amount of time spent in hospital," says Professor Anthony Harris.
After the guidelines were published, the study found that there was an 8.9 per cent reduction in the proportion of cardiac surgery patients who received a red blood cell transfusion. There were also significant reductions in transfusions of other blood products – fresh frozen plasma and platelets.
"It is the first quantitative study to assess the impact of any national patient blood management guidelines on outcomes in cardiac surgery, highlighting that resources have been saved without jeopardising health," he says.
Health and cost benefits to patients
As well as health benefits for patients, reducing blood transfusions saves costs too.
The study estimates that the reduction in blood transfusions has saved public and private hospitals around $3 million over three-years.
The study used data collected by the Australian & New Zealand Society of Cardiac & Thoracic Surgeons (ANZSCTS) Database to obtain a sample of over 75,000 cardiac surgeries performed in 23 public and 16 private hospitals across Australia.
It compares blood transfusions and patient outcomes between March 2007 and February 2012, before the guidelines were introduced, and March 2012 to February 2017, after they had been published.
The Australia patient blood management guidelines centre on three principles – optimising red blood cell mass, minimising blood loss, and managing anaemia.
The United States introduced similar patient blood management guidelines for cardiac surgery in 2007 and Europe ten years later, in 2017.
After their guidelines were introduced, two separate hospitals in the United States reported a reduction in their red blood cell transfusion rates from 39 per cent of cardiac surgeries to 21 per cent over six years and from 43 per cent to 18 per cent over four years.
Reduction in cardiac surgery using blood
"Using data from 39 hospitals in Australia, we found a reduction in the proportion of cardiac surgery patients who received a red blood cell transfusion from 40 per cent to 31 per cent over a five-year period," says Professor Harris.
There was no indication that costs were considered in whether blood transfusions were prescribed during surgery or not.
In Australia, the practice in NSW, Tasmania, Queensland, and Victoria is that the government health departments have delegated responsibility for budgeting for blood products down to the local public hospital budget.
At the end of the year, these public hospitals receive an incentive payment if their blood budget is in surplus. However, the study revealed the impact of the guidelines was the same across hospitals with devolved or non-devolved blood budgets or across public and private hospitals.
"Surgeons and anaesthesiologists in Australia often operate across both public and private sectors, likely taking their personal operating characteristics and propensity to prescribe blood into both settings, and thus reducing the power to detect a difference," says Professor Harris.
"We did not find any evidence to suggest that private hospital status or budget responsibility influenced the impact of the guidelines."