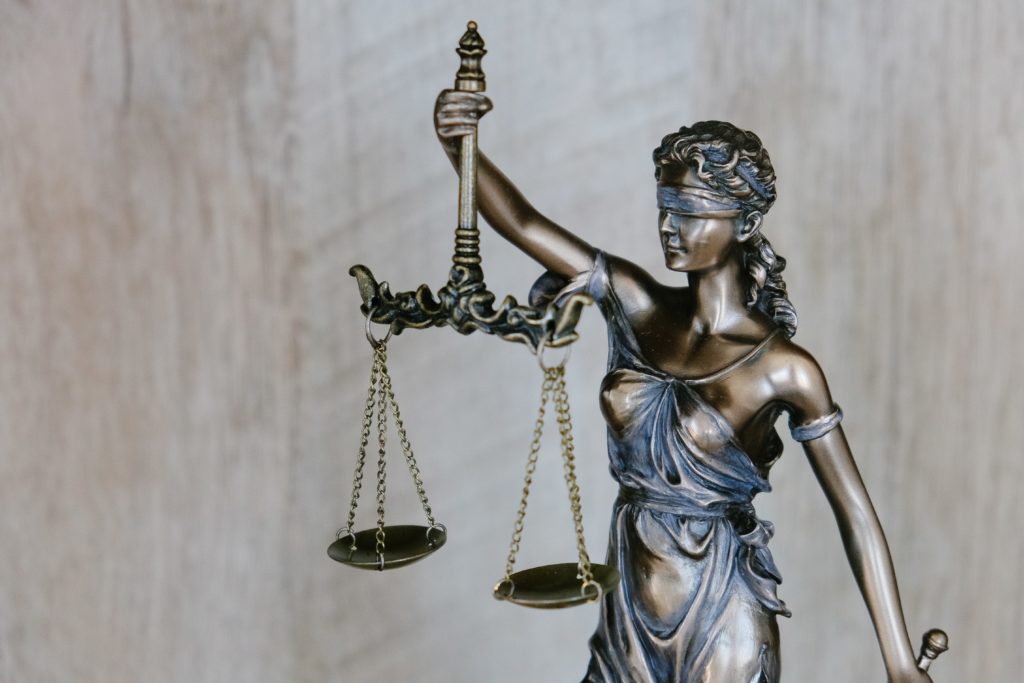 Australians believe their access to civil justice has improved when it comes to protecting and vindicating their individual legal rights.
There has been a lot of discussion and debate recently about the Australian justice system and the importance of 'access to justice'.
Access to civil justice, which involves legal disputes between citizens (but not criminal law matters) is a part of general access to justice and has been raised in debate around the merits of class actions and third-party litigation funding.
In the last four years, this area has prompted reports from the Victorian and Australian Law Reform Commissions (VLRC and ALRC), a federal Parliamentary Joint Committee (PJC) and a Senate Economics References Committee.
All of these investigations have made extensive references to the notion of access to justice.
Though it is said that the concept of access to justice defies precise definition, the merits of access to justice per se, tend to be more generally agreed upon.
Access to civil justice survey
In a recently published article in the Adelaide Law Review, our Monash-led research team has reported findings of a nationwide online sample of 574 responders on access to civil justice of average Australians, as well as seeking to interrogate the importance of access to civil justice for citizens with legal problems, and to society generally.
Our survey looked at the legal problems experienced by average Australians who were defined as 'ordinary, normal or typical' Australians (being the average or 'arithmetical mean' or intermediate of Australians).
The four most common legal problems
Responders reported that they had most legal problems in the area of employment law, including problems with employment and unfair dismissal.
This finding is perhaps not surprising as the employment relationship is something that affects many people's daily lives and employment is a significant ongoing legal contractual relationship.
Family law problems came in second, which is again perhaps not surprising given high levels of relationship breakdown in contemporary Australia.
The third most reported legal problem was 'money, debt or insolvency' which includes credit card debt and money problems (including personal and business cash flow problems).
The fourth most reported legal problem was personal injury such as physical injury from work, road or otherwise.
The single largest factor (of eight possible factors surveyed) perceived as contributing to this increase in access to civil justice was the introduction of 'no-win-no-charge' fee arrangements by private law firms.
Highest impact legal problems
Another area of the survey looked at which legal problems had the biggest impact on people's lives.
Respondents reported the highest impact was where they suffered total and permanent disablement (and sought a legal remedy for this).
The legal problem with the second most impact on lives was reported as defamation or verbal slander where allegations were made affecting someone's good reputation.
Family law problems came in as having the third-highest impact on a person's life.
Increase in access to justice
Another interesting finding was that a majority of average Australians subjectively believed that their access to civil justice had increased over the last 20 years.
The single largest factor (of eight possible factors surveyed) perceived as contributing to this increase in access to civil justice was the introduction of 'no-win-no-charge' fee arrangements by private law firms.
Other factors perceived as increasing access to justice were increased information from the government (the rise of the internet probably being a factor here) and availability of class actions.
The finding of a perceived increase in overall access to justice was very strong from those in inner urban areas though less so in other areas.
Most popular legal services
The most popular legal service sought is simply seeking advice from the lawyer (verbal or written).
Next was legal representation in negotiation. Ranking further down in popularity of service sought were preparation or drawing of documents (third), drawing a letter of demand (fourth), the commencement of court proceedings (fifth) and defence of court proceedings (sixth).
When average Australians seek a lawyer to defend court proceedings against them, this was reported most commonly in the area of banking – which presumably might include credit card debt recovery or mortgage foreclosure.
Information about legal rights
A majority of average Australians surveyed would like to be informed of any rights they have to make civil claims.
This response was despite there being control questions in the survey indicating the possibility that claims against government or corporations might ultimately impact on higher taxes or lower company dividends (impacting superannuation) respectively.
Satisfaction levels and importance of access to justice overall
The area of service of most general satisfaction in civil justice was reported in the area of wills and estates – probably one of the most traditional areas of service legal service by private lawyers.
Access to justice in competition law (such as unfair pricing) was rated highly though this was a small area of reported legal problems.
In general terms, the findings give feedback on the success of past access to civil justice initiatives.  They are also illuminating in indicating levels of satisfaction with legal services and with the civil justice system itself in particular legal areas.
Access to civil justice remains a serious concern for the justice system and for society overall.
The civil justice system has a primary role in peacefully quelling civil disputation while also protecting and vindicating individual rights according to law.
The system is an important component of the rule of law, the strength of which itself has been shown to have an empirical correlation with social and economic wellbeing.
Access to that system, including access to legal advice, representation and where necessary, court action, remain fundamental in protecting citizens' rights.