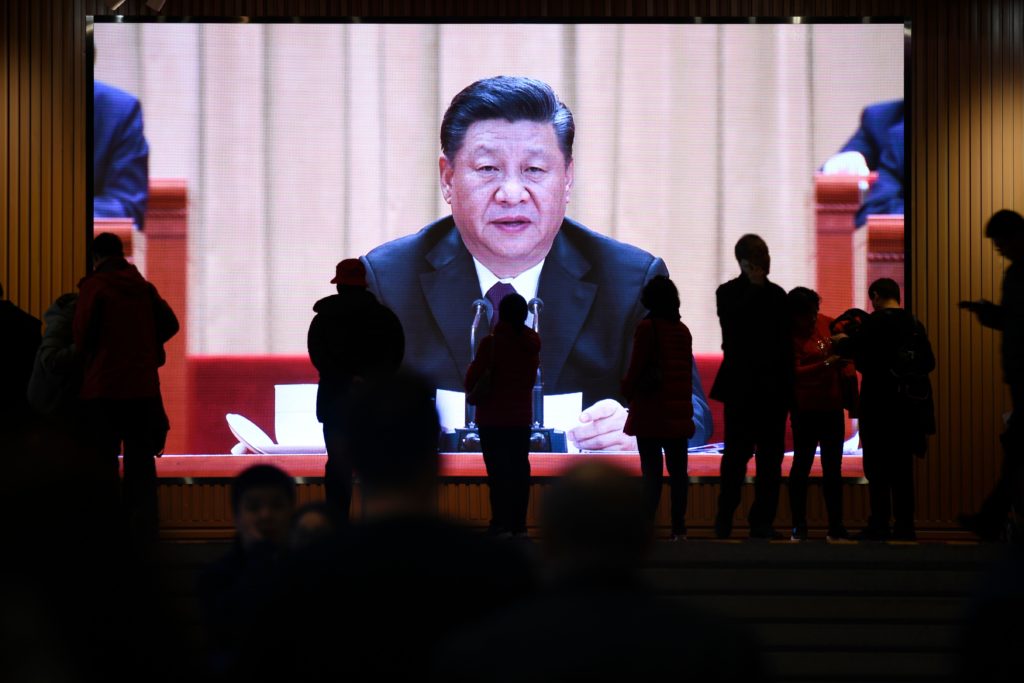 The effect of US tariffs now weighs heavily on the reliability of China's official economic data. What is China's real growth rate?
Talks between China and the United States in recent weeks may have temporarily averted an all-out trade war between the economic superpowers, but China's growth rate remains hard-hit by billions of dollars of tariffs the US has imposed on imported goods.
Analysts who closely monitor China's economic and trade policies have been surprised by just how much economic conditions have weakened in the nation-state since July 2018, when the Trump administration initially levied 25 per cent import tariffs on $US50 billion of goods. A further tightening by the US in November levied 10 per cent tariffs on another $US200 billion of China's products.
Monash Business School Associate Professor He-Ling Shi, who has closely watched China's economic policies over several decades, believes the unexpectedly rapid downturn in economic conditions in late 2018 has convinced China's trade negotiators of the urgent need for a deal with the US.
The Trump administration on February 24 said it would postpone a threatened further round of punitive tariffs which was due to come into effect from March 2, although the final structure of a trade deal is not yet clear. Reports indicate China may have agreed during closed-door talks in Beijing and Washington to import more US primary agriculture, including soybeans, and energy such as liquefied natural gas, while easing back on demands for US companies to partner with Chinese entities on intellectual property and technology.
While these adjustments might temporarily reduce tensions between the US and China, the underlying concerns about China's protectionist policies remain.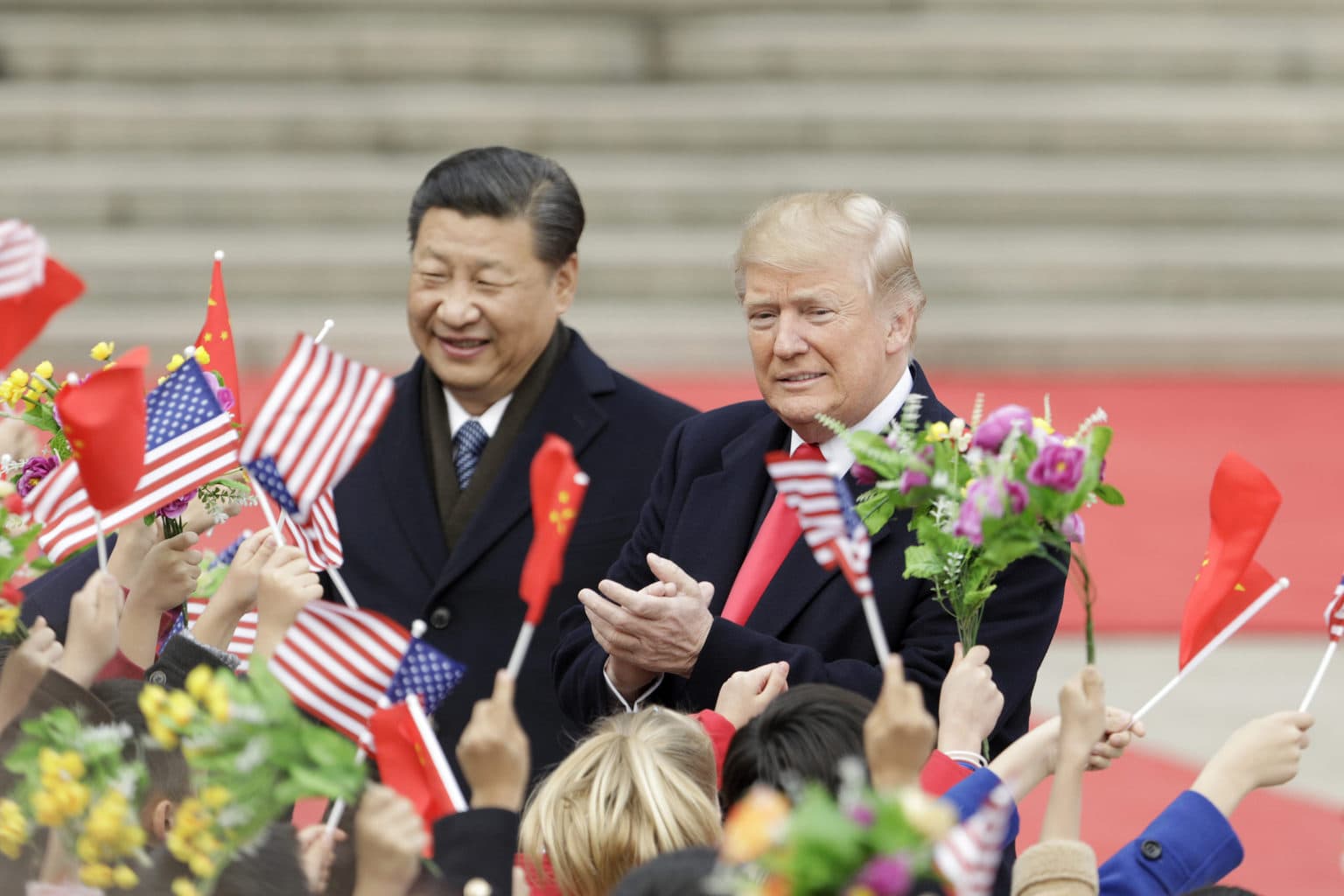 The Li Keqiang Index measures electricity consumption in China, railway transportation tonnage and loans by banks. "Have you heard about that?" Professor Shi laughs. "We gave him this advice – not just me, our team."
He says that when he was advising on behalf of the World Bank, ADB and DFAT, his team prepared a very long report arguing that China's national economic statistics were probably inaccurate. They suggested a more reliable indicator might be something that demonstrated usage rates, such as consumption of utilities or internal movements of cargo.
"We gave all of this advice to the State Council," he says, intimating that the aim was transparency. Instead, layers of cloudiness emerged. It's what Professor Shi calls the "dark side" of China's economy.
Three sets of figures
"In China, there are three different sets of figures: one is for the local people. The second is more accurate, and it is presented to the outside world, to Western countries such as Australia. The third set of figures is the social indicators and they are only available to government officials or Party leaders. So they have a much better understanding of the course of China's economy because they have the most accurate figures."
"I happened to be inside during this long period of time, so I have access to these three sets of figures," he says. "I have a very good network. It's very senior government officials or minister – above-minister – levels, so I personally have access to all these figures. They need my advice, so I need access to accurate figures."
The question then, that must be asked is whether China is heading in the right direction. Professor Shi is blunt: "No," he says, "and especially not after 2016. They stopped listening to outside advice in 2016."
He notes China by 2016 was required to eliminate the SOEs, give power back to the market, and promote private sector enterprise. In particular, China was required to wind back its policy of favouring SOEs during government procurement contracts.
But the United States and European Union in 2016 deemed China had not sufficiently reformed its economy by the 2016 deadline. "They believe China has broken the promise it made to the WTO in 2001," he says.
Protecting protectionist policy
And why would China continue to pursue protectionist policies when it had promised to open its economy?
"Well, that's a very good question and it's all about the leader, Xi Jinping," Professor Shi says. "It's to do with his ideology. He has just put in place his ability to remain in place forever. His economic ideology is quite close to Chairman Mao's – very close. That's why he wants to change the constitution and make him become the leader permanently."
"That is very unfortunate, actually," Professor Shi says. "Basically, Chairman Mao's ideology was that the Communist Party controls everything. He [Xi Jinping] still believes that SOEs should dominate. He still believes the Chinese Communist Party should play the leading role, not just in the management of the whole society, but also in the management of the whole economy. [Outside China] more and more people are realising this."
Meanwhile, China's official figures, released in January, indicate GDP growth eased to 6.4 per cent in the December quarter, compared with 6.6 per cent for the same period a year earlier. This is the slowest rate for almost three decades, underscoring how the punitive tariffs levied by the US since July 2018 have erased profits for some Chinese SOEs and many small- to medium-sized businesses that rely on trans-Pacific export trade.
Weak economic outlook
The outlook for the next few years appears weak, and Australian businesses that export to China are not immune.
Professor Shi notes some independent analysts believe China's GDP rate is closer to four per cent or, indeed, much lower. He points to Xiang Songzuo, a senior economist at Remin University in Beijing, who has suggested China's economic growth rate may be around 1.67 per cent, a long way from the government's reported growth rate and dramatically below the four per cent unofficial growth rate Professor Xiang calculated a year earlier.
Even discounting the doomsday forecasts, the stakes in these trade talks between the US and China are high. Failure could push China to a much slower pace of growth, Professor He-Ling says, and that could bring global economic conditions to the most perilous position since the 2008-2010 downturn.
"Chinese leaders are very keen to resolve this," Professor Shi says. "But I don't know what is going to happen. I am anxious just waiting for an outcome. I can say, we are living in very, very interesting times."