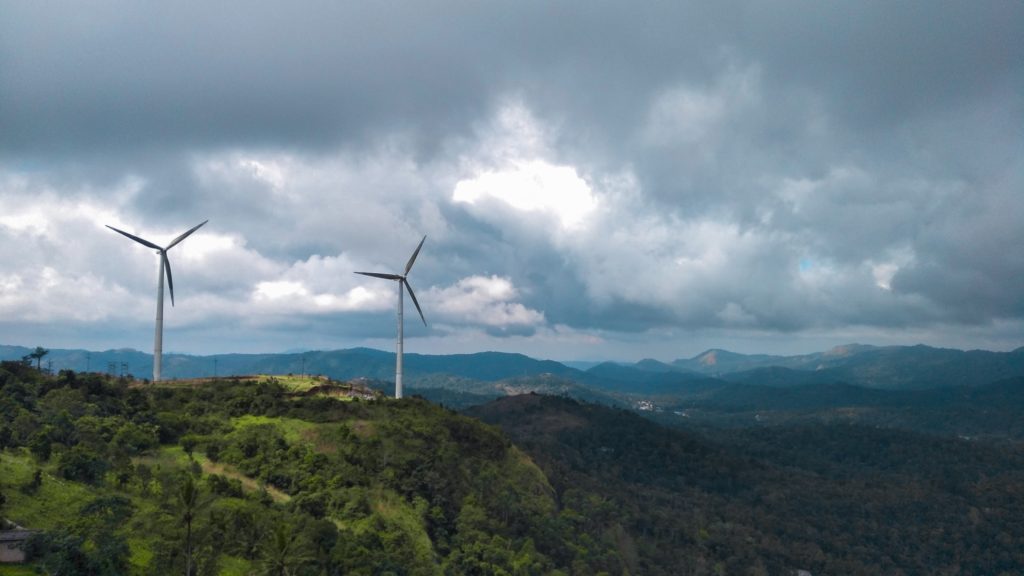 India's energy sector was already experiencing production issues, so does COVID-19 present an opportunity to introduce more renewables?
India's energy sector is one of the country's most dynamic, with increasing opportunities to expand renewables, energy technologies and power infrastructure. In the midst of lockdown, production in India's energy sector has been seriously interrupted.
Among the different energy sources, the coal sector has a balancing role to play in maintaining energy security and energy equity, as it is used for more than 60 per cent of power generation.
One company, Coal India Limited (CIL) and its subsidiaries produce more than 90 per cent of the total coal production in the country.
However, coal mining has already experienced a sharp decline, particularly in the second half of 2019 due to severe monsoons and labour unrest.
India has set ambitious targets for renewables with Prime Minister Modi's government seeking to achieve 175 GW of renewable capacity by the year 2022.
Under the Paris Agreement, India has targets in reducing the emissions intensity of GDP by 33–35 per cent by 2030, from 2005 levels. In the long-run, India is moving towards electrifying transport with electric vehicles (EVs).
COVID-19 impact on the sector
The Business Standard reports coal production fell 11 per cent to 40.38 million tonnes in April 2020.
The lockdown started at a time when energy demand in India was already soft — rising just 1.5 per cent during the first 11 months of 2019-20 (FY20).
And reduced industrial activity during this lockdown period is creating downward pressure in electricity demand.
This will have an impact on CIL's production volumes and realisations in a low international price environment for coal.
Disruptions in the global supply chain for clean energy technologies is also going to be a great barrier.
Due to a modest 3 GW manufacturing capacity, India has imported around 80 per cent of solar cells and modules from China.
Moving towards secure and cleaner energy
In recent years, the Indian government has initiated a number of initiatives including increasing access to electricity ("24X7 Power for All") while implementing various measures to reduce CO2 emissions.
The Perform, Achieve and Trade (PAT) Scheme was initiated by the Bureau of Energy Efficiency (BEE) to reduce energy consumption and promote enhanced energy efficiency among specific energy-intensive industries.
The new policy 'SHAKTI' also introduces commercial coal mining and flexible coal use.
So how does India improve its energy efficiency? In our recent research, published in the Energy Economics journal, we identified structural changes in manufacturing and services along with the role of technology to be the major drivers.
Post COVID-19 opportunities for green energy in India
For a long time, the energy sector in India was characterised by monopoly market with state-owned corporations, regulated pricing structure with high entry barriers.
Controls on supply and the lack of transparent price signals cause a reduced level of investment and an impediment to improving efficiency.
If India is to follow the international experience, it needs a range of energy mixes in a flexible investment environment for the successful integration with wind and solar PV.
The cost competitiveness of the renewable sector enables this sector to be resilient in a period of low demand during the pandemic.
Moreover, the status of 'must-run' policy of the sector supported the power distribution companies in using solar or wind energy whenever it is generated even in the low demand period.
Improving energy efficiency
India needs to make a significant attempt to attract foreign investment in the post-COVID-19 world and utilise these to expand their internal capabilities.
Initiatives to improve energy efficiency could include:
Building new greenfield coal power plants with greater efficiency and gradually closing older ones to improve overall efficiency in the coal sector. Under the new-normal labour market, there will be an increase in demand for coal. With the renewed push of 'Make in India' programme, the coal sector is likely to have more job opportunities. However, attracting domestic and foreign capital to build new power plants will be challenging during the post-COVID period.
Providing subsidies to the renewable sector. There has been an outcry from 20 different organisations to enhance renewable energy resources in essential sectors such as the rural health care system. Stimulus fund needs to target renewable sources, particularly batteries and the EVs. once built, the cost of renewables will be deflationary due to the near-zero marginal cost of generation.
Less reliance on China. Develop independent solar manufacturing capacity under the 'Make in India' program.
Cooperation across states is needed to implement coordinated energy policies to turn this crisis into opportunity towards a cleaner climate-resilient India. The recovery stimulus package must include energy efficiency promotion by creating long-lasting benefits for all sectors. Our recent research suggests forming clubs across states with common energy policies would be beneficial to improve energy productivity. A cross-government energy policy framework will improve energy efficiency in future.
To truly boost the overall energy sector following the COVID-19 pandemic, India needs to be ready for a systemic energy transition.
It is possible if India can act simultaneously in a few key areas such as developing more renewable energy sources, improving energy efficiency, reducing emissions from coal and boosting human capital.