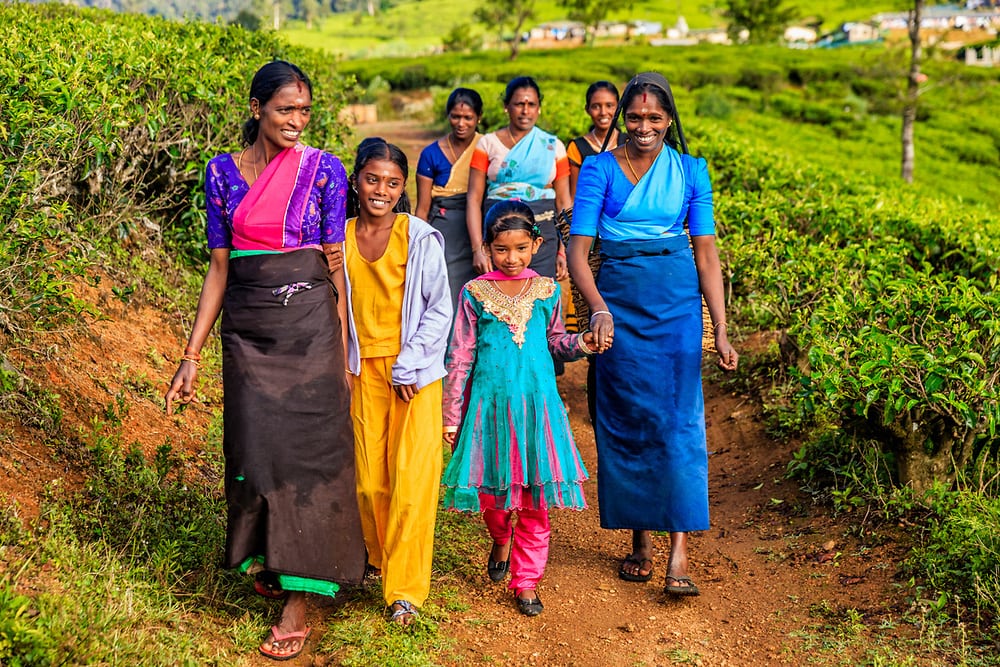 Could entrepreneurship help Sri Lankan women battle the gender pay gap?
The theme for International Women's Day challenges us to "be bold for change".  Australian women rightly consider gender equity an ongoing challenge.
But in neighbouring South Asia, consider the sobering assessment of the World Economic Forum, which found in its Global Gender Gap Report 2016 that it will require 146 years of change for the gender gap to be closed.
For Sri Lanka this is an especially important challenge and the gender gap – and the role of women more broadly in their society and economy – has driven much of our research and engagement with the people and government of that nation.
Most recently there has been a growing interest in the role that women entrepreneurs play in Sri Lanka and fostering their small, often home-based businesses.
The Monash Business School's Department of Management has played a significant role in training key Sri Lanka administrators at all levels to do this through an ongoing program of Australian Awards Fellowships (AAF) and Public Sector Linkages Programs (PSLP).
These are in partnership with the Sri Lanka Institute of Development Administration (SLIDA) and funded by the Department of Foreign Affairs and Trade (DFAT).
These two programs bring together academics, officials from Sri Lanka and a wide range of government and industry organisations at national, state and local levels in Australia to identify and solving real-world problems.
The Sri Lankan Fellows are already engaged with their local communities, but require the insights and tools to give full effect to the plans they have.
Since 2010, three programs involving 75 Sri Lankan delegates have come to Monash Business School's Caulfield campus to learn about public management theories, public leadership, public-private partnerships, governance, communication and interpersonal skills for the public service. They have been taught the use of creativity and innovation in public policy, gender issues in development and mentoring.
The latest program in 2016 focused specifically on developing skills needed to support women-led micro-businesses in the informal sector, and it sought to help some transform themselves into entrepreneurial enterprises.
Micro-businesses are an important force in employment creation, income generation and reducing income disparities. The Department of Census and Statistics reports that during 2013-2014 micro-businesses (defined as an enterprise employing 1-4 persons) represented 92 per cent of all private enterprises in Sri Lanka, with 26 per cent headed by women.
The majority of these women-headed enterprises operate in rural areas.
Fifty-five per cent of micro-businesses in Sri Lanka are unregistered and thus belong to the informal sector.
So the AAF 2016's overall objective was to move women entrepreneurs from the informal sector to the formal sector in Sri Lanka.
These are skills women cannot always access for themselves, and so the AAF, and the PSLP (to some extent), have provided an essential link between female micro-business entrepreneurs and the civil servants who can help nurture them.
These create a partnership between civil servants – including a considerable number of highly skilled women – with women entrepreneurs who make great sacrifices and apply keen insight into identifying business opportunities that Sri Lanka offers. It provides an opportunity indeed to "be bold for change" and also to abbreviate the journey to gender equality for women.
The program's objectives are also closely aligned with Australian aid expectations of empowering women and girls, promoting gender equality and addressing barriers to women's participation.
Finally, the programs and experiences continue to contribute to the academic literature that addresses issues that confront women in advancing their place in their society, especially in Sri Lanka.
Acknowledging society's traditions and gendering, but also asserting and analysing how this can and will change too, requires boldness – in aims and in implementation.