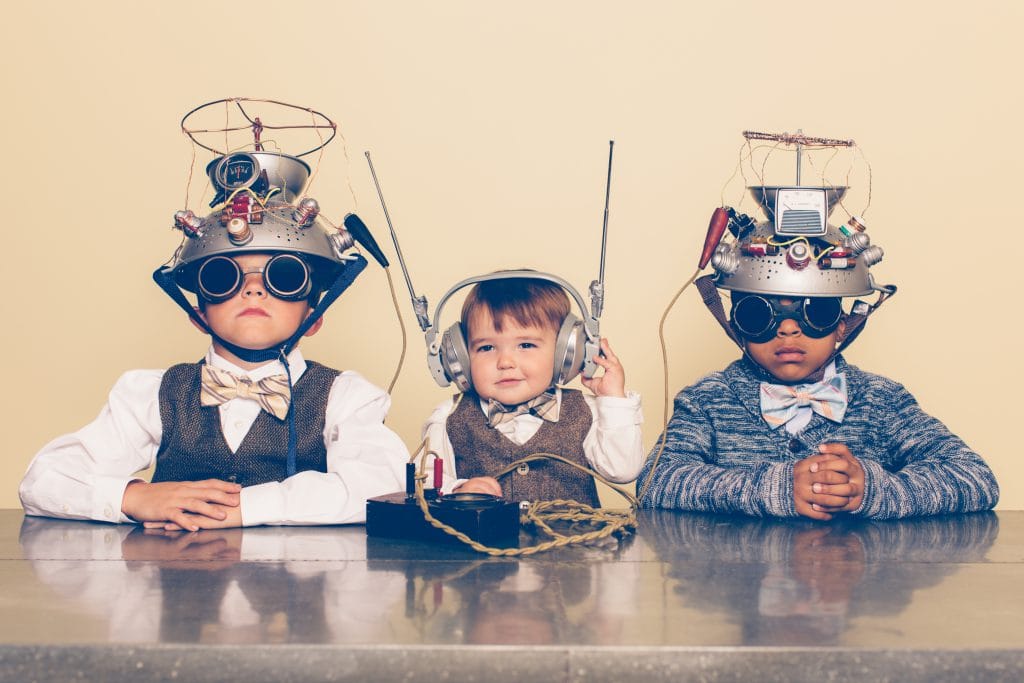 In an era of high consumer expectations, most Australian companies understand the importance of service innovation. But the majority wildly over-estimate how well they actually do it.
Research shows that 80 per cent of companies believe they deliver 'superior' customer service but only 8 per cent of customers think these same companies deliver 'superior' customer service, says Monash Business School Associate Professor Herman Tse.
Service innovation involves the introduction of new services in a business, or improvements to how existing services are delivered, involve customers, or use technology. Associate Professor Tse's research shows that companies who focus on service innovation have a significantly better chance of improving earnings and customer satisfaction.
But many Australian companies are stymied by a lack of original thinking and a cumbersome top-down organisational structure that fails to nurture and support innovative thinking. Crucially, they lag behind their Asian counterparts when it comes to delivering innovative services and must change in order to remain competitive.
Looking for the new edge
Associate Professor Tse recently gave the keynote presentation at a joint Monash Business School and Westpac Premium event, "Cutting Edge Insights for Service Innovation and Customer Engagement", where he explained how consumers have greater choice, higher expectations and are more empowered.
When customers see new service innovations in one industry, he explains, they now expect to find them in other industries as well. An example is the spread of self-service kiosks from airline check-ins to retail and hospitality sectors.
"Industry boundaries are increasingly blurred for customers, so companies must look for new ideas beyond their direct competitors within the same industry, and learn new ideas and applications from other industries as well," he says.
These higher consumer expectations are not the only driver of service innovation in different industries. Associate Professor Tse says increased social media use and advanced analytics are also helping many companies to personalise and tailor their services.
For example, Amazon is known for using customer data to tailor its offering to each user. Yet he says that many international companies known for their service innovation, such as Airbnb, Uber and Ikea, are not Australian.
"Australian companies do not generally innovate their services, and tend to adopt new service ideas being used overseas. Unless these companies start innovating in their own right, we will lose our global competitive advantage."
Top-down thinking does not work
One of the challenges hindering service innovation among Australian companies is the top-down organisational structures and traditional business models used by many businesses.
Associate Professor Tse's work focuses on designing "human-centred" and "customer-centred" innovation processes that can promote "bottom-up" service innovation processes among employees at different organisational levels.
"Most of the time, Australian firms get data about their customers from market research or consultancy firms and develop their strategy based on this information," says Associate Professor Tse.
"Instead, they should be listening to their customers through their front-line staff and managers who actually know their clients better than anyone else. Companies need to tap into this knowledge and resource better and start paying more attention."
What stops them is that for many Australian companies, innovation is not part of the company vision and mission, and there is a short-term focus on immediate outcomes rather than long-term sustainable growth. To combat this, companies need to regard innovation as a part of their vision and mission, adopting a new mindset that focuses on intermediate and long-term investment on service innovation.
"At the operational level, offering new ideas about how things are done is regarded as a discretionary behaviour or voluntary effort. Therefore, employees are not motivated to contribute or speak up," Associate Professor Tse says.
It is important to reward service innovation ideas, especially employees working in the front-line, such as sales people and customer service staff. This way, the company can capture their experience and their knowledge of the customer base.
Associate Professor Tse says that implementing a system of the "idea of the month" within a company can help cultivate an innovative culture. Examples of improving innovative services is the move by the banks to extend their opening hours to Saturdays, and the new online banking system.
"This is where banks actually listened to their customers and improved their services, which changed the current system to what customers wanted," he says.
Tapping future growth and benefits of services
According to the recent statistics presented by the ANZ PwC Asialink Business Services Report, Australia's service sector is the largest contributor to the Australian economy, representing around 75 per cent of GDP, with service industries employing almost nine out of 10 Australians. These industries include banking, transport, telecommunications, property, retail, tourism, insurance and education.
Services are also Australia's biggest export, accounting for 41 per cent of Australia's export earnings when measured in terms of total value-added, compared to the mining sector, which accounts for 37 per cent of export earnings.
Australian companies' service sales were estimated to be $138 billion dollars in 2013. This is expected to grow as Asia's growing middle class reaches around 3.2 billion people by 2030.
However, Associate Professor Tse says this will not happen unless Australian companies remain globally competitive through improving existing services and introducing new services.