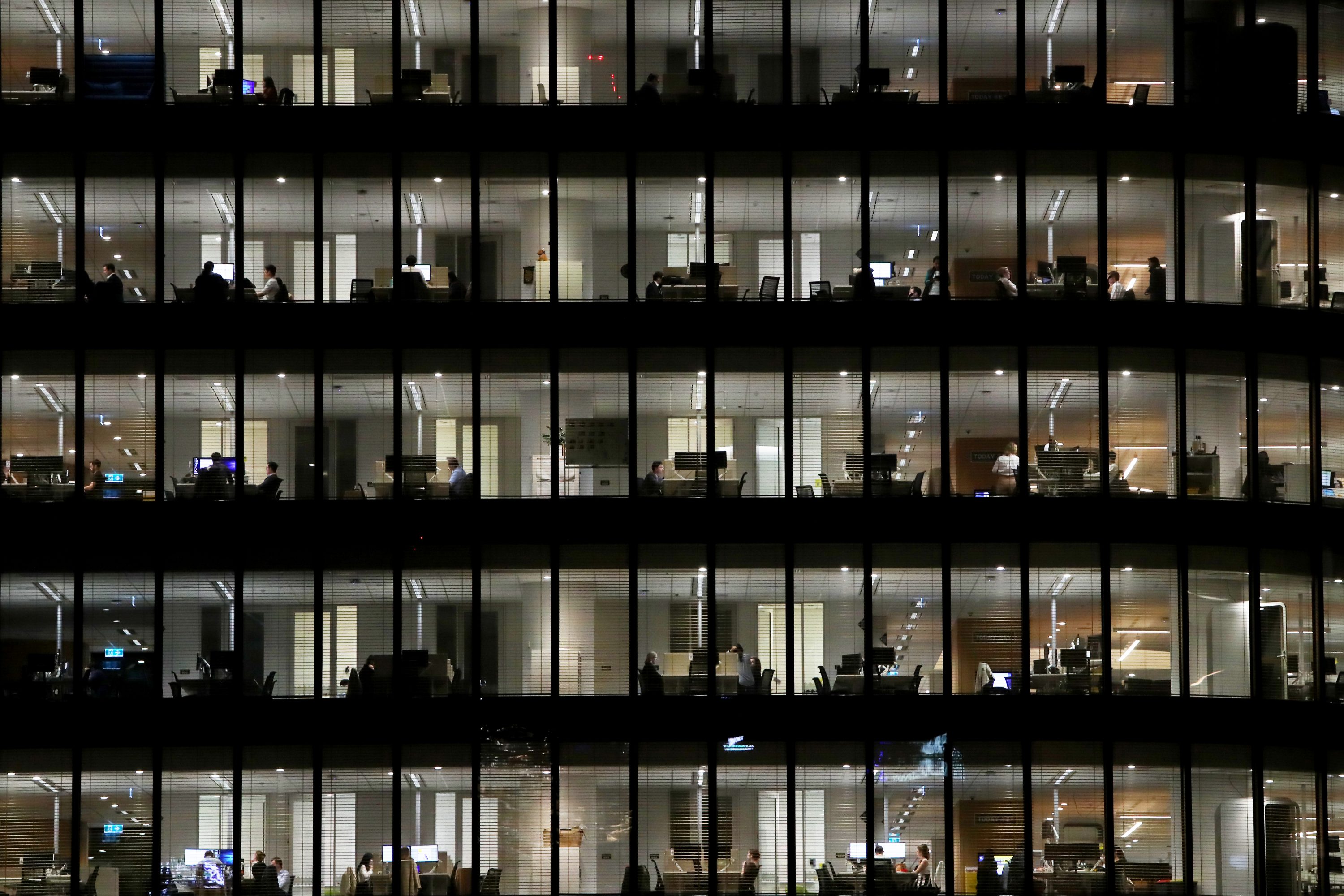 Amid market deregulation, rising prices and global events, a recent cold snap was all it took to leave Australia's energy supply teetering.
In late June Australia's energy market stood at a crossroads.
Amid reliability and blackout fears as a cold snap settled over eastern states, the Australian Energy Market Operator (AEMO) had taken the unprecedented step of suspending the spot market along the Australia's east coast National Energy Market.
The newly-elected federal government swiftly backed the regulator's plan.
Lifting the suspension a week later, AEMO warned the situation was 'dynamic' and that it would continued to monitor prices.
But energy supply challenges had not suddenly disappeared.
How did Australia, a country rich in natural resources, get to a place where the energy supply had been so jeopardised?
Renewable energy transition
As the world faces a worsening climate crisis,  the transition to cleaner energy is unequivocally required in all countries.
But, unless properly managed, the changeover to renewable energy can lead to an energy crisis that can be compounded by several external factors.
Dr Mita Bhattacharya a senior lecturer in the Department of Economics at Monash Business School warns that we must tackle the current energy crisis, as there is a real chance that this could push Australia into energy poverty.
"There are a number of factors contributing to the current energy crisis such as increases in energy costs, the Ukraine war, coal plant outages and winter in the eastern zone," she says.
"These elements are causing the 'perfect storm' for Australia."
Avoiding energy poverty
In developed countries energy poverty occurs by decreasing the affordability of daily energy consumption. Dr Bhattacharya warns it is important for Australia to make changes now.
"Energy poverty deprives impoverished consumers of access to energy and limits consumption of socially and physically desirable levels of energy services for the household sector," she explains.
"It happens due to excess demand in the energy market and a lack of adequate supply resulting in increased energy prices."
In her research with co-authors John Inekwe (Macquarie University) and Eric Yan (National Cheng Kung University, Taiwan), Dr Bhattacharya analyses the dynamics of energy poverty over three decades across ASEAN countries along with Australia.
"In the case of Australia, energy poverty demonstrates an upward trend since the end of 2015," Dr Bhattacharya says.
"The situation has become worse in the last decade due to a lack of policy coordination between federal and local governments in operating an efficient energy market during the transition phase toward cleaner energy."
Potential solutions
The real issue is that this crisis may not be over anytime soon and is likely to continue as we transition to cleaner energy unless the transition is managed systematically.
For policymakers, Dr Bhattacharya outlines several potential solutions for the near to intermediate-term as we transition to cleaner energy.
We need to ensure that there is planned maintenance of the baseload power plants as we speed up renewable generation sources such as hydro, wind and solar.
She suggests an increase in domestic gas supply during peak demand periods, improving gas infrastructure and creating mandatory gas reserves like in Western Australia.
"The government could also invest more in renewables generation and battery storage, along with upgrading transmission infrastructure across the eastern states," she says.
And perhaps it's time for consumers to start practicing energy efficiency measures, that would help to conserve and consume our electricity wisely.
Energy poverty and general wellbeing
The reasons to avoid a slip into energy poverty are both social and economic.
At the household level, human health and wellbeing are closely associated with the ability to access affordable and modern domestic energy services (such as heating, cooling, hot water, lighting, cooking) and information technology.
"The direct consequences of energy poverty are an increase in health expenditure and a gradual decrease in labour productivity in the long run," she says.
At the macro level, when a country or region is energy poor, this is going to adversely affect the business sector as well.
"Energy is needed to run the equipment for manufacturing, computers, lighting and transportation of feedstocks and products," Dr Bhattacharya says.
"So, the energy crisis is a barrier to economic growth, increasing the cost of living due to higher energy prices."
Rising energy poverty
Because Australia is a vast country with a diverse range of climatic zones from the tropical north to dry desert in the middle and the cool-temperate southern region, both heating and cooling are required in homes across all states.
But as both federal and local governments are responsible in policy settings for maintaining energy supply, she believes improving efficiency and various support programs is crucial in balancing demand and supply.
"Deregulation in energy supply has been a major cause of an increase in electricity prices," she says.
"The current wholesale price of electricity is approximately five times higher compared to last year, predominantly due to the rise in coal and gas prices in international markets."
And this has been aggravated due to the outrages of coal-fired power plants, increasing the pressure on gas generation in recent months.
"Australian gas market is export-oriented, and there is increasing pressure to meet the domestic demand to minimise the local energy crisis," she says.
"Wholesale price is more than a third of consumers' electricity bills and rising, hitting the low-income earners significantly."
Energy poverty creates energy-related injustice. It is estimated around 3 per cent of Australians experience energy poverty.
Dr Bhattacharya points to a study by the Brotherhood of St Laurence that shows recipients of government allowances are hit particularly hard, with one-quarter of those on Newstart Allowance spending over 10 per cent of their income on energy.
The report says that disadvantaged Australians are vulnerable to high energy prices, straining household budgets and forcing many to ration their energy use to the detriment of their wellbeing.
"There is no quick fix for energy poverty but its effects in Australia, as we transition to cleaner energy, can certainly be reduced by the above measures," Dr Bhattacharya says.