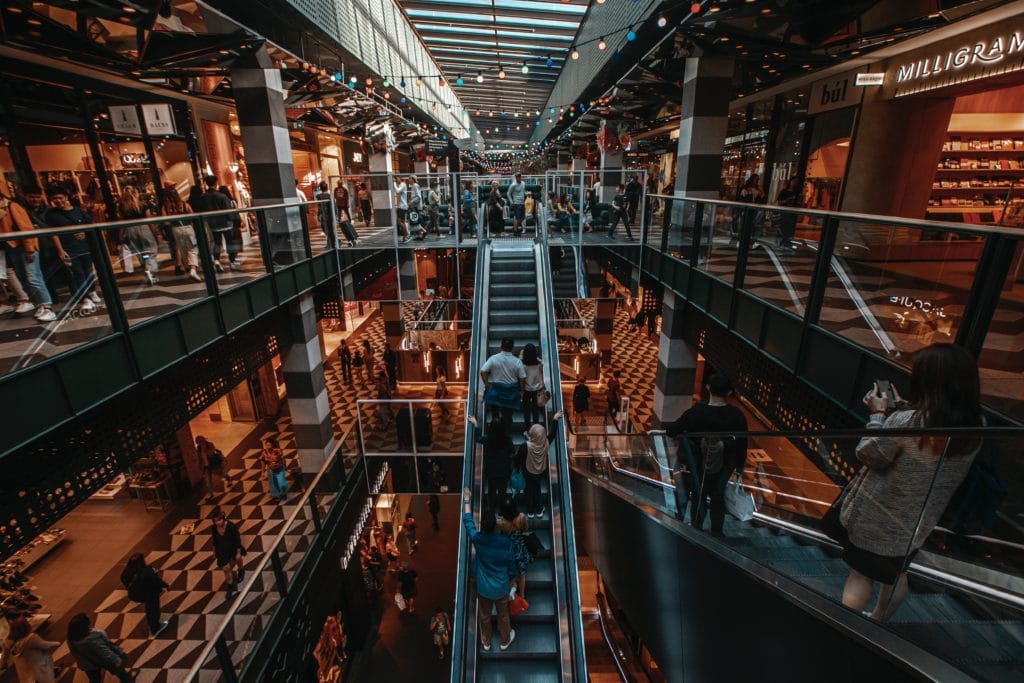 It's been a miserable start to the year for a number of big-name retailers; but not everyone is feeling the downturn. This is why.
Just a few weeks into the new year and once-bustling cash registers fell silent for a long list of Australian retailers.
They had struggled through the busy Christmas and Boxing Day sales trading period but eventually succumbed to reality – they could no longer keep trading.
The receivers were called in by household names such as Harris Scarfe, EB Games, Jeanswest, Bardot and Curious Planet.
Two weeks later, fashion handbags and accessories retailer Collette by Colette Hayman also appointed voluntary administrators.
With more than 300 stores earmarked for closure in the first months of 2020, Australians are reeling from a long list of retail closures and are uncertain if this means the beginning of the end for retail as we know it.
Not the retail apocalypse
But Dr Eloise Zoppos from Monash Business School's Australian Consumer and Retail Studies unit in the Department of Marketing says rather than a 'retail apocalypse', we're seeing a changing of the guard where consumers now have more power than retailers.
"Customers are seizing control of the retail landscape and those retailers not up to the change are being left behind," Dr Zoppos says.
When the news that Jeanswest had entered voluntary administration broke, leaving 988 jobs at 146 stores in doubt, KPMG blamed "tough market conditions and pressure from online competition".
But according to Dr Zoppos, this is simply not the case. Many retailers are flourishing.
According to a 2019 survey by Australian Consumer and Retail Studies (ACRS), 71 per cent of Australian consumers like to shop at physical stores 'always' or 'most of the time'.
The reason these stores are closing is not due solely the rise of online shopping.
Dr Zoppos says retailers who are not listening to their customers and not adapting quickly enough are paying the price.
"It's not all retailers who are suffering," she says "Some businesses are booming."
Surviving, even thriving
Among those weathering the storm is Mosaic Brands, which includes the label Noni B, as well as Rockmans and Millers, reporting its underlying earnings would likely be up 36 per cent in the first half of FY20 at around $32 million.
Similarly, Rebel Sports, part of the Super Retail Group which also includes Athletes Foot and Hype DC, reported a 22.5 per cent increase in net profit to $53.8 million last year.
Cotton On Group, the country's biggest private clothing brand with a substantial global footprint, also did well, reporting a turnover of more than $2 billion in the last financial year, according to IBISWorld.
So what are these retailers doing that others are not? According to Dr Zoppos they have embraced three vital aspects.
Great store experience: Consumers need to have a great in-store retail experience – otherwise, what's the point of shopping in a physical store?
Friendly and knowledgeable staff and an eye-catching yet easy-to-navigate store design can help create memorable experiences that customers can share with their friends after their purchase.
A clear offering: Retailers need to be clear on their target customer. Dr Zoppos argues Bardot suffered because it did not have a clear offering in their product range. Their clothing line included outfits for a night out, but also corporate chic. Customers were confused about whether the store was for them.
A seamless omnichannel integration: the physical store and online offering should be seamless and this includes a speedy click-and-collect option. This was one of Jeanwest's downfalls, as click and collect was only available for collection in 3-7 days from time of purchase.
Power to the people
Overall, Dr Zoppos says the retailers succeeding in the current retail environment are those that put the customer at the heart of every decision, from product design right through to customer policies and staff training.
"Zara is a great example of a retailer who gets it. Visit just about any Zara store around the world and there is always a line for the change room and the register," she says.
"They have great service both in-store and online, with an efficient click-and-collect option and a customer-friendly returns policy."
Dr Zoppos says their change room policy is another customer-led key differentiator.
"They allow you to take in up to 10 items at a time. This means you can take in a couple of different sizes to compare the fit as you go, and also mix and match your items.
"Some retailers allow you just four items and they insist on you leaving the rest with them which makes it too complicated."