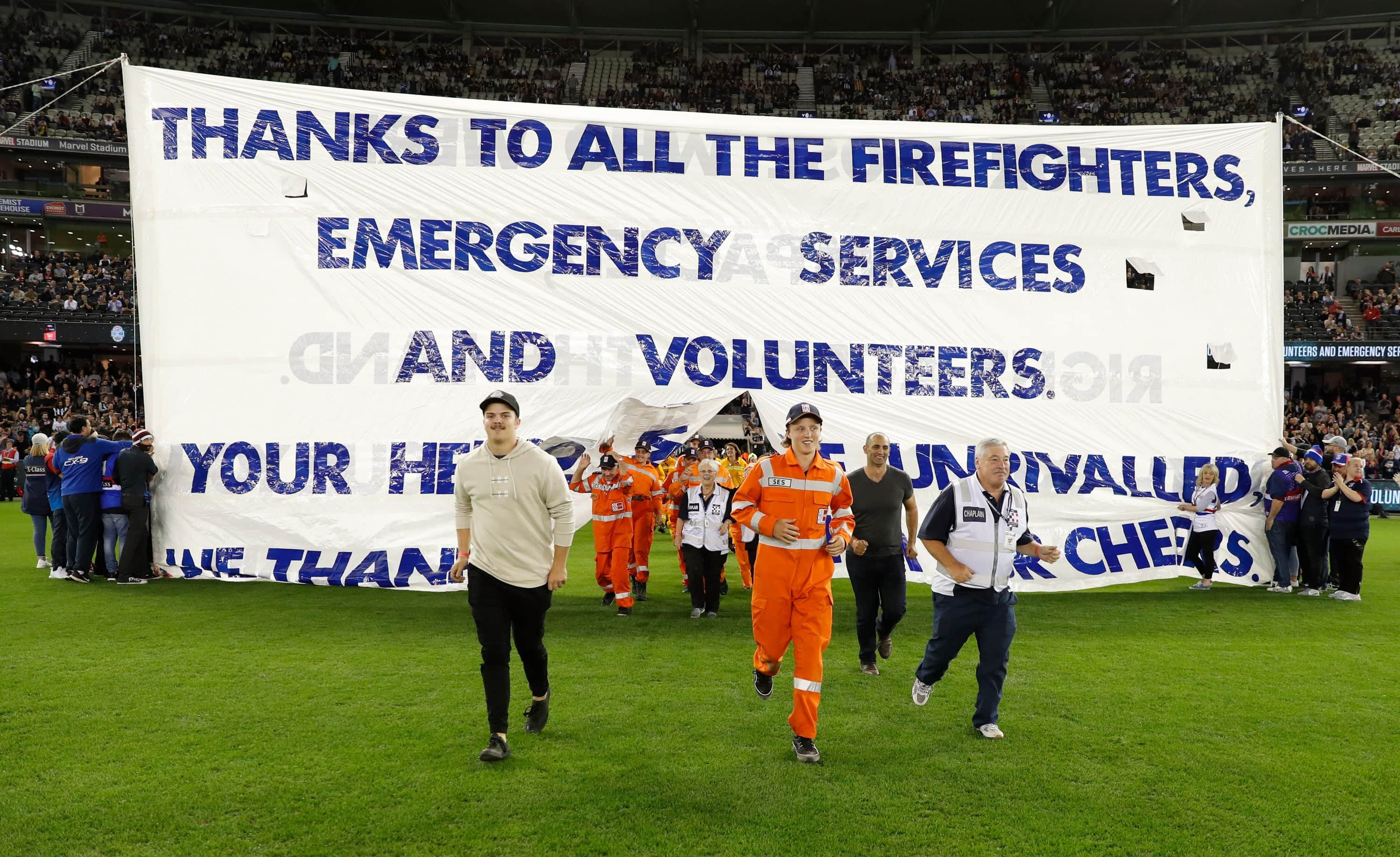 An innovative industry partnership with tech start-up VOLI could hold the key to saving our struggling volunteer sector.
 If volunteers are the lifeblood of the community, then Australia is haemorrhaging.
Rising demand, funding shortfalls, complex recruitment processes and critical skills shortages are putting the future of the $58 billion sector at risk. 
Recent data has exposed the scale of the crisis, revealing an alarming 36 per cent decline in numbers between 2010 and 2021.
But a little tech start-up on a big mission to change social impact on a global scale has a plan to reverse the trend – with the help of professors Herman Tse and Kohyar Kiazad.
How social media sparked collaboration
 The collaboration between the professors and the VOLI team began when they "clicked" online.
The professors had been working closely with stakeholders to develop a large program of research centred on the critical challenges facing the volunteering sector.
When the VOLI team saw an article they produced with Volunteering Victoria in a LinkedIn post, they reached out with a message.
"What began as a casual interaction on social media has blossomed into an innovative partnership," VOLI founder and CEO Charlie Crozier said.
"We are incredibly excited to continue our growth with support from Monash."
An ambitious plan to transform social impact
 Mr Crozier said his team, including Liam Higgins, Justin Andrews and Nathan Freeman, was united in its passion to tackle Australia's declining volunteer rate.
"We don't believe this decline is due to a lack of goodwill, rather, a market that is fragmented and technologically behind has made it incredibly difficult for people to get involved," Mr Crozier said.
To address the problem, they are building a website that breaks down the barriers for individuals and businesses wanting to do good.
"We're using the best of what technology has to offer to create an all-in-one platform that centralises all things 'doing good', matching individuals with meaningful opportunities, while also measuring and rewarding impact," he said.
Mr Crozier said it was a bit like creating the social equivalent to a carbon credit – only trickier to implement given the difficulty of quantifying the positive impact created by a volunteer.
"The penny dropped when a friend of mine told me about the Sweatcoin app – a move-to-earn model that incentivises people to walk with points that can be redeemed for discounts and products," he said.
"We are going to do the same thing for people making, or wishing to make, a positive impact on the world."
Mr Crozier said the support from Monash Business School had been instrumental in the company's development. 
"Monash has provided a wide range of support to our team, ranging from key introductions to peak bodies to a purpose-built research project on the value our platform provides to stakeholders," he said.
Joining forces for greater impact
 Prof Tse said the VOLI site would help to address the fundamental issue facing many non-profit or volunteer organisations today – how to attract and retain enough volunteers to meet increasing demands.
"The sector needs to innovate and become more accessible to more people if it's to remain relevant and sustainable in the long term," he said.
"That means improving diversity and inclusiveness, embracing flexible modes of volunteerism, and removing the administrative and cost barriers preventing participation."
Prof Kiazad said VOLI's innovative platform would allow them to capture valuable data and insights about volunteer wellbeing and motivations.
"We are in the process of collecting that data now," he said.
"We will use these research findings to inform government bodies and organisations on how they can develop evidence-based practices and policies to encourage more people to volunteer."
Harnessing the potential of industry partnerships
 Professors Tse and Kiazad said their experience was a testament to the importance of connecting with industry.
"Industry collaborations can contribute to important socio-economic outcomes and strengthen the University and faculty's presence in sectors that create social value for our community," Prof Tse said.
He said researchers should emphasise the value they can bring to their partners, rather than their own interests. 
"By understanding the key problems and leveraging the expertise, resources and human capital of both Monash and our industry partners, collaborative solutions can be created," he said.